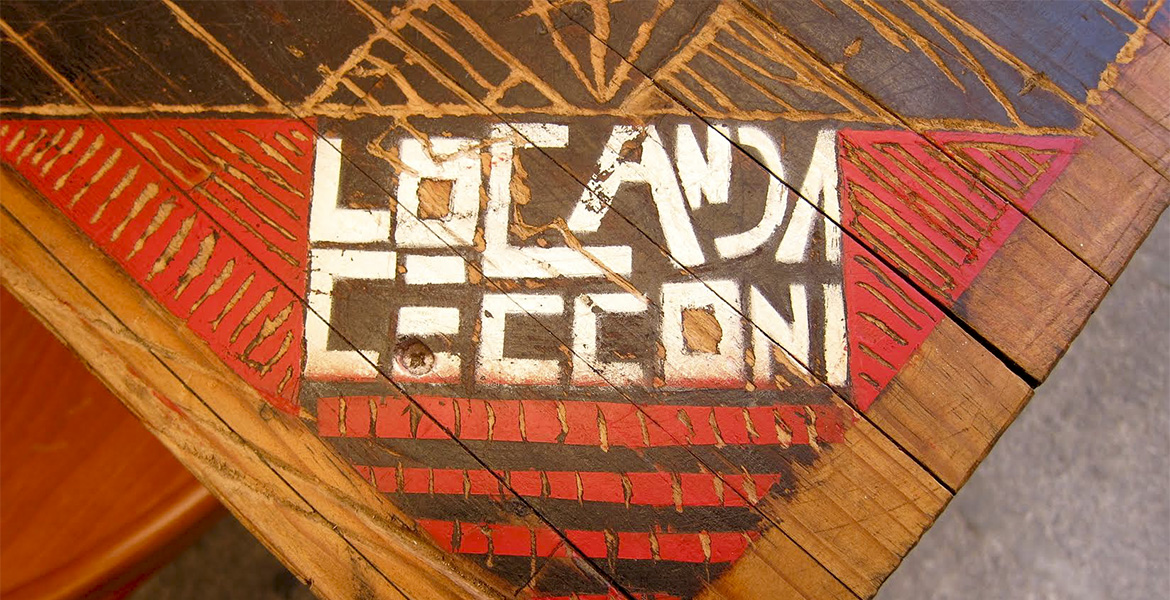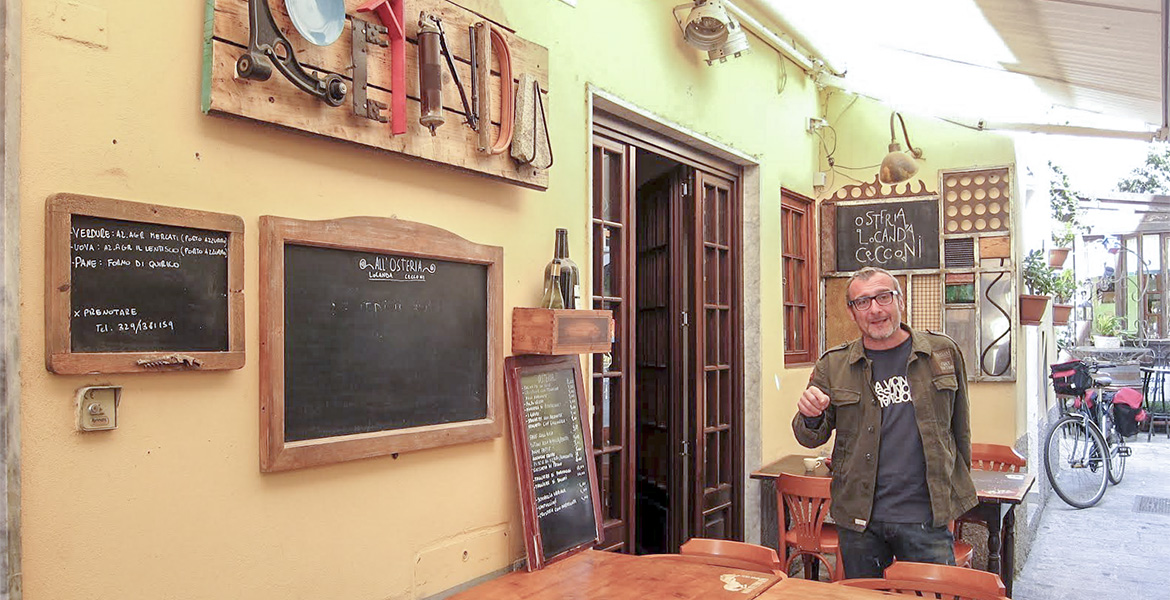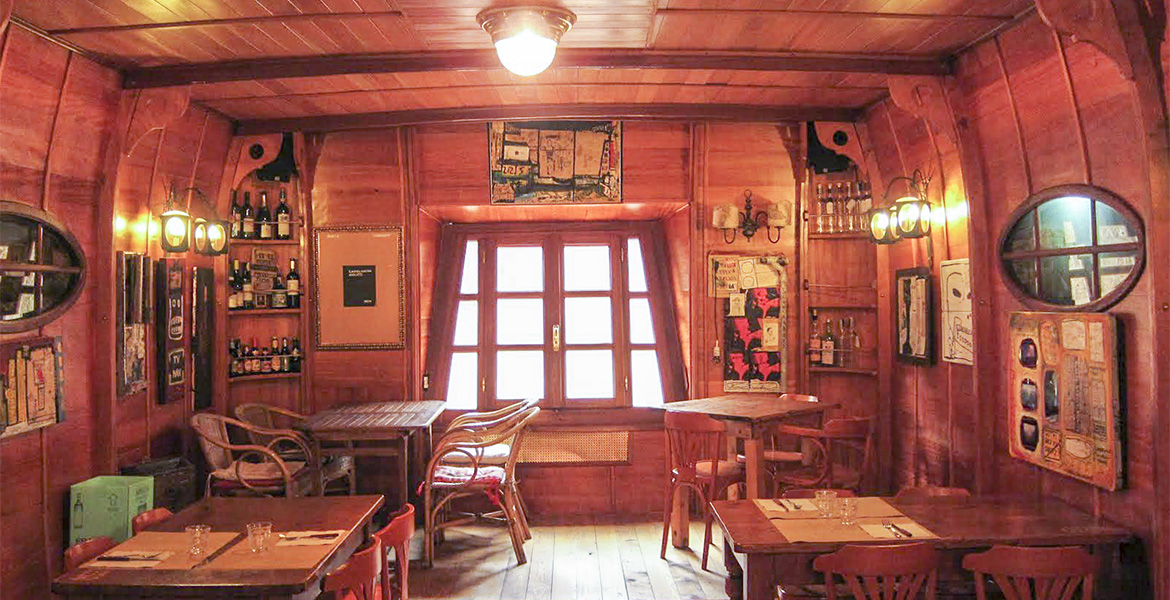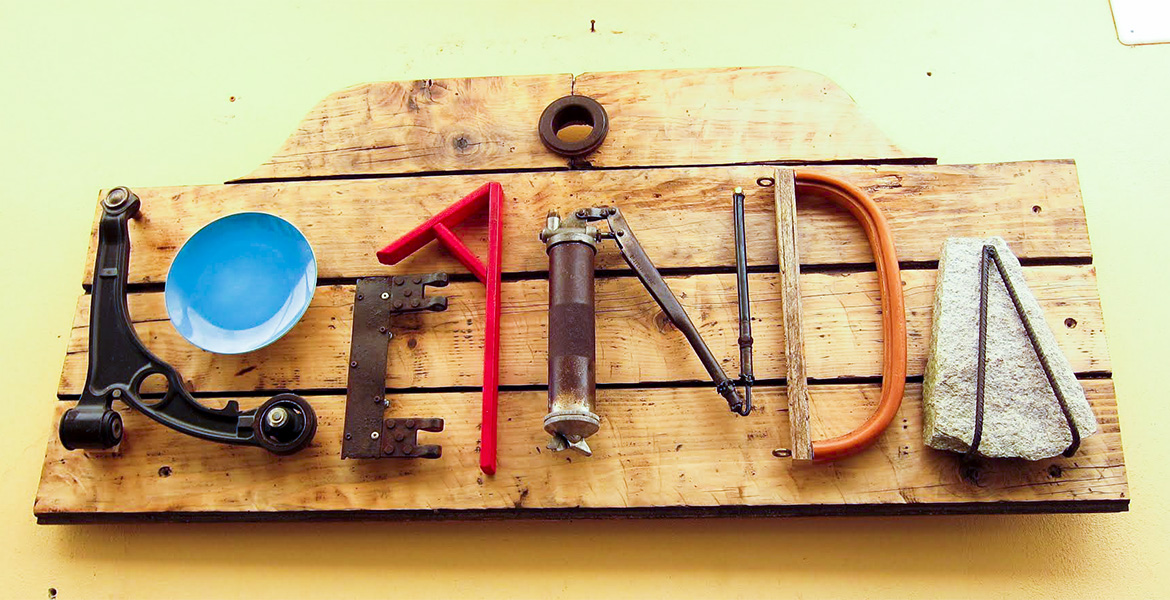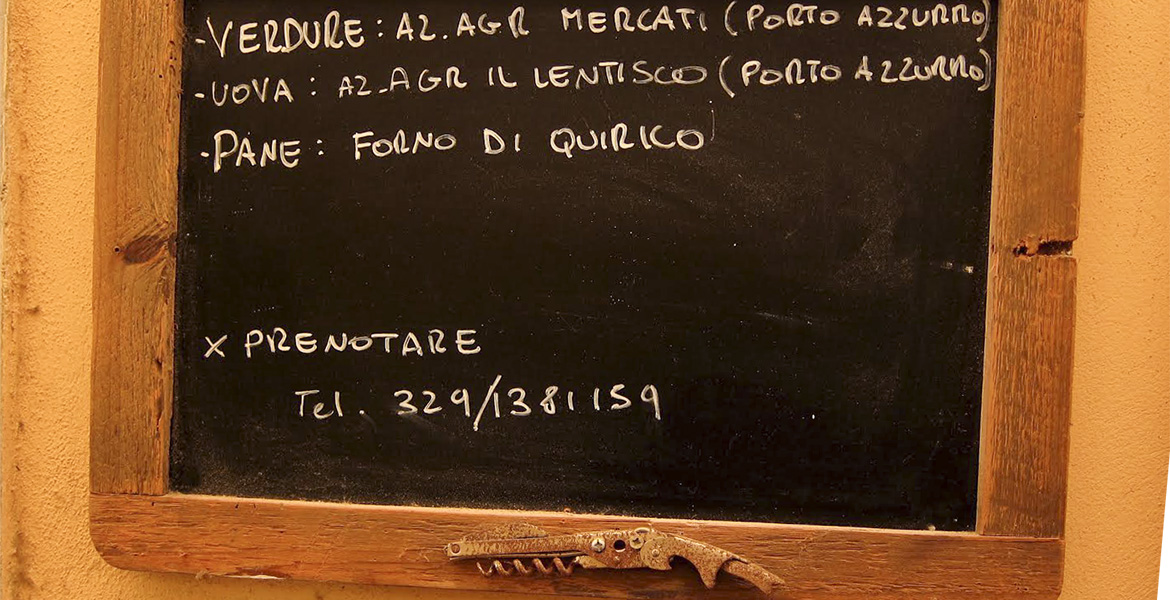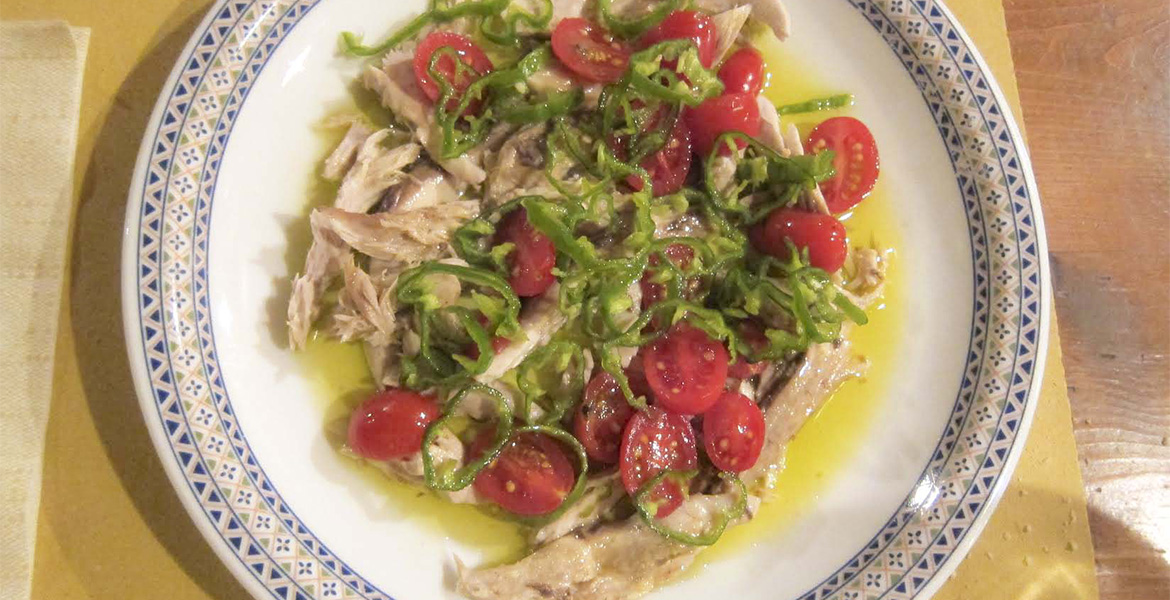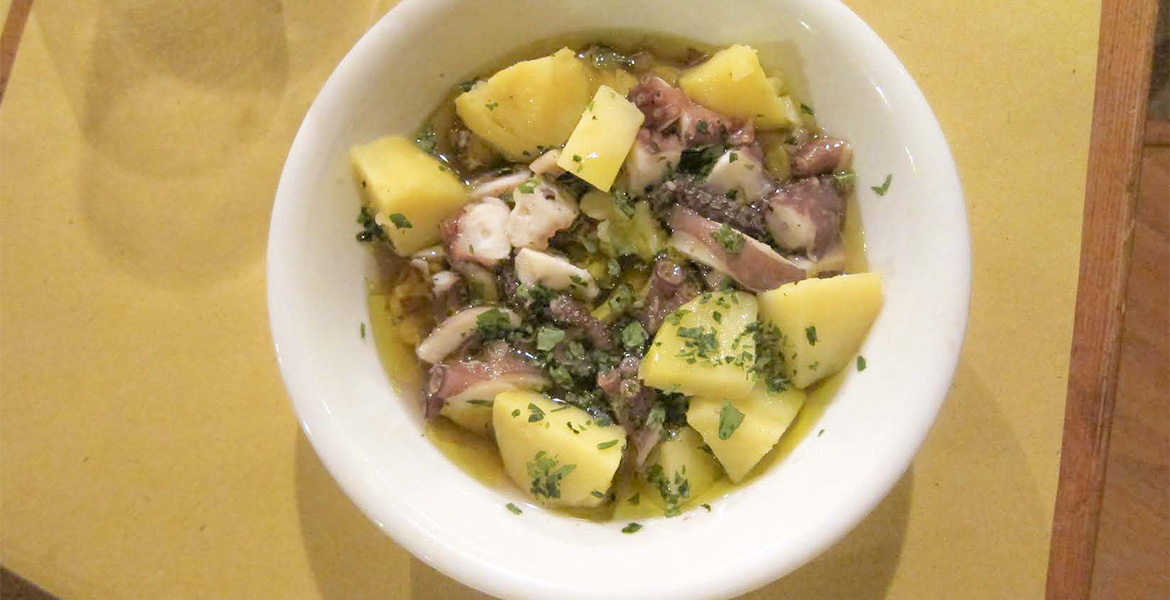 Originally from Reggio Emilia, Antonio is the heart and soul of the Osteria Locanda Cecconi and has chosen to live on Elba and make quality food at affordable prices in one of the most popular places on the island.
What are you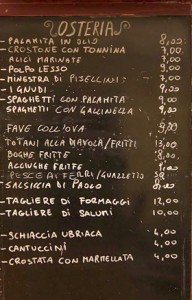 r origins and how did this project in Porto Azzurro come about?
I come from a family of restaurateurs from Reggio Emilia, and I studied languages and Oriental literature at Parma, and then at the University in Venice for a couple of years, which I had to stop to take over the family hotel and restaurant. I dedicated myself solely to catering first with "The Lion Pomponesco" and then with a tavern "At Bortolino's" by the river in Vidana near Mantua on the Po. I closely followed everything having to do with the products, manufacturers and wines, though always from the outside, because first I had my mother in the kitchen and then other associates, such as is now also the case at the Inn.
How did you end up on Elba?
I started coming to Elba in '85 and I had friends like Stefano Cecconi. I came in the winter because I worked in the summer. I became fond of Elba, though not of tourism because when I came there wasn't even one tourist and Stefano, who has the Restaurant Floriano with his sister, was always asking me: when are you going to come and do something here on Elba? The moment in which my children left for university, one in Bologna and one in Forlì, I was free to change my life. I sold my share of the tavern to my partner and I moved here in 2011 and in February 2012 we opened the Osteria Locanda Cecconi.
They gave me a free hand to set up the place as I wanted and so we started up with Federico, who is Stefano's son, with Donatella in the kitchen and I'm lucky to have the supervision of Angela Cecconi who has been a cook for 35 years, and whose grandmother was the cook in Porto Azzurro. We are trying to maintain this direct relationship with what is typical of the island, not to become a museum but to retain a link, and to carry fo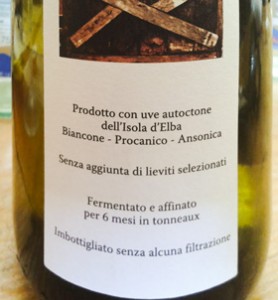 rward this culture of food. The adventure began in February 2012, and we have been open for two years. We are different from other local places because, as much as possible, we only use products made on Elba. I researched the producers and raw materials that could be found on the island, and because I stay here in the winter too, I have studied this aspect quite carefully. Almost all the local vegetables are organic and untreated; cheese is produced on the island; bread is from an artisan bakery in Portoferrai; meat is sent to me by people who know how to breed animals, and the same for cured meats and cheeses; small companies here make quality product; and local fish is caught by a fisherman from Elba. We also have the best wines from local wineries and products from small Italian and French companies who know their territory well, and I have developed a special relationship with a farm that has produced a white wine from Elba exclusively for the tavern.
With this type of restaurant I'm trying to have good people work with me , people who believe in the territory, which then leads to other such people remaining in the territory as they are treated well. Another reason why I came here to Elba, is that it is a much easier place to make a truly political gastronomic policy of this type.
Edited by Valter Giuliani
News about the Osteria Locanda Cecconi on the site www.elbataste.com