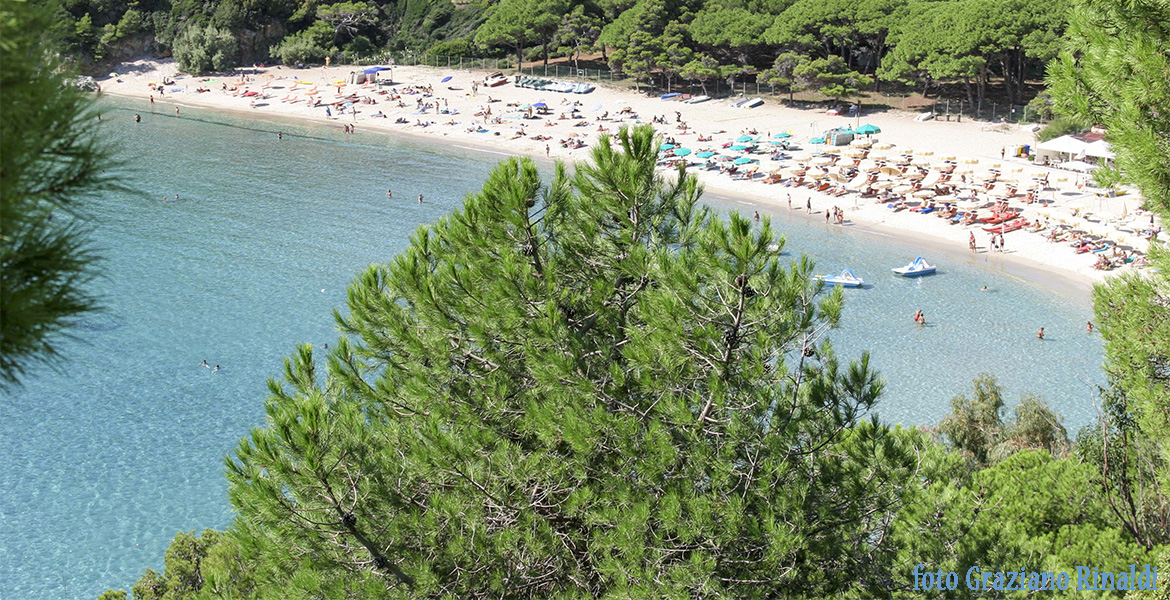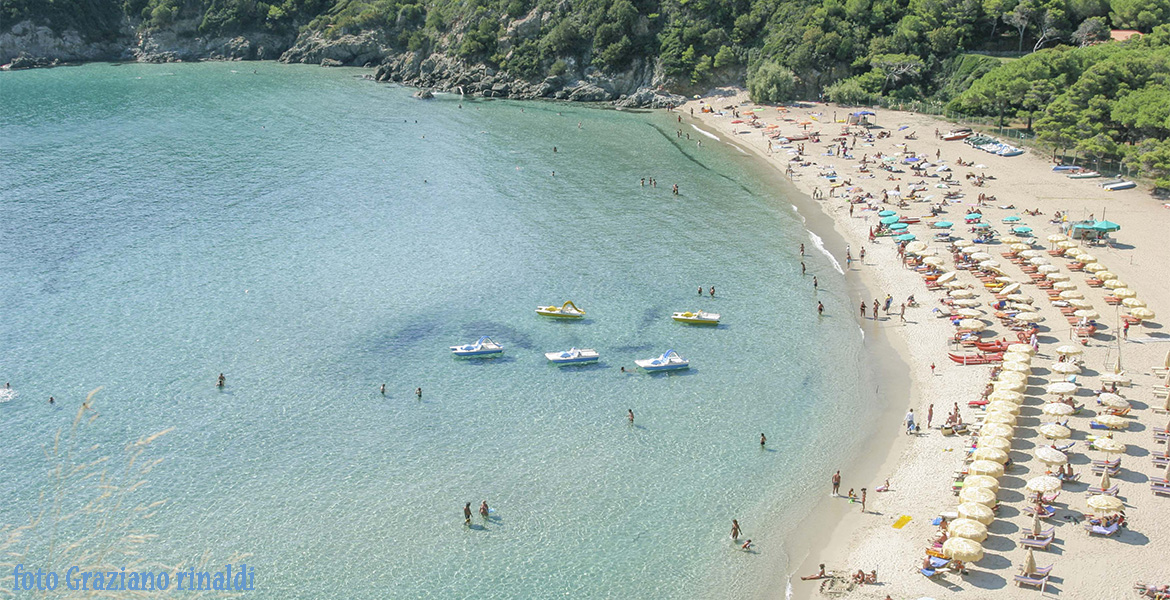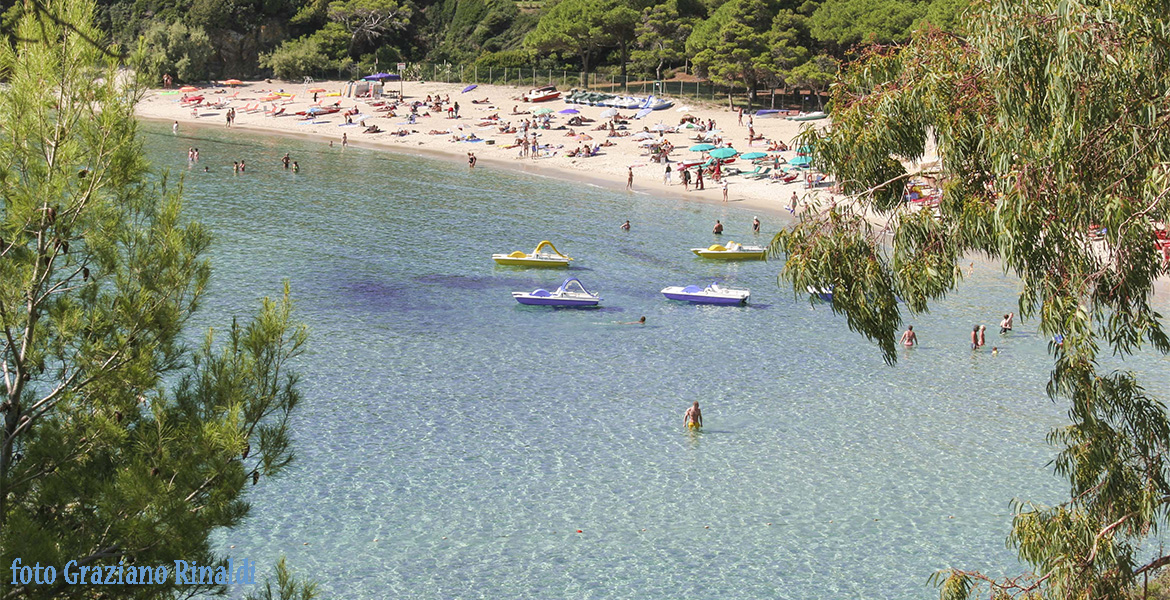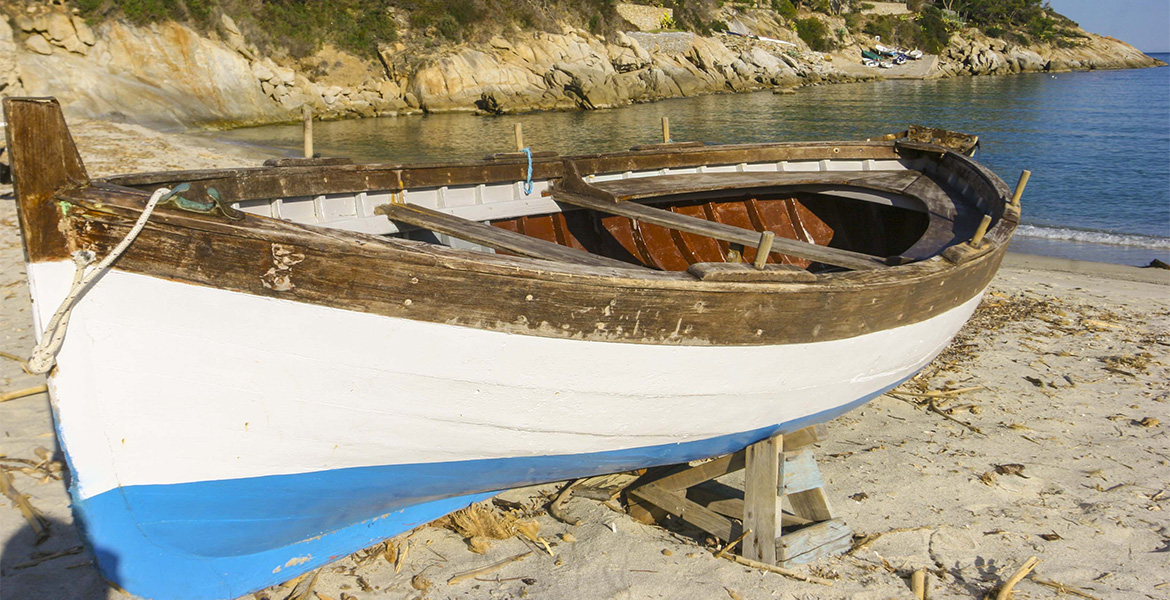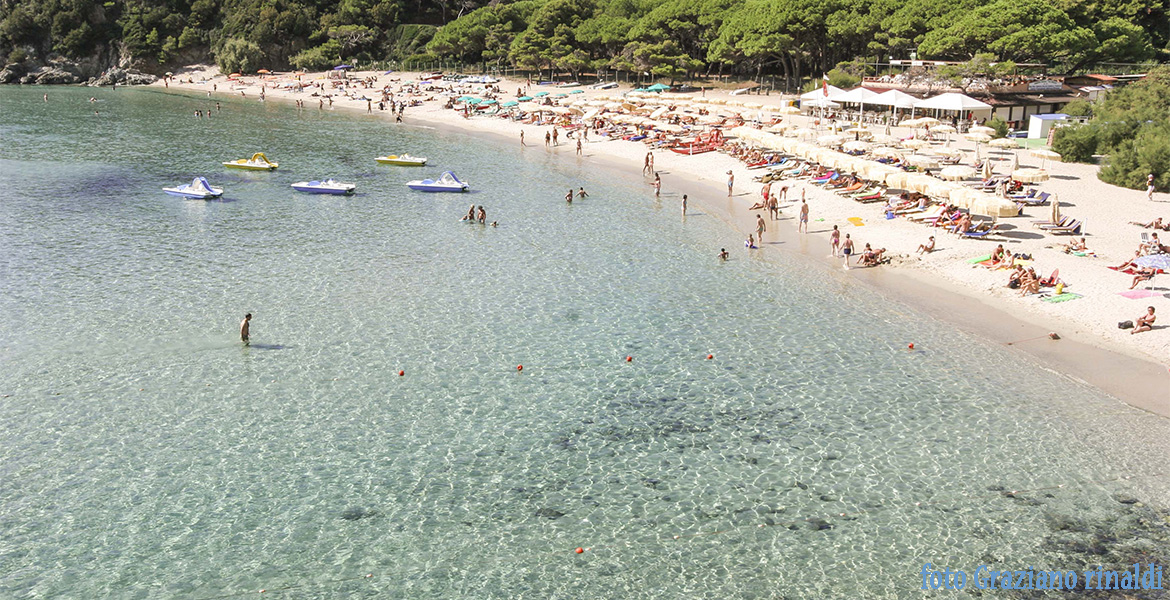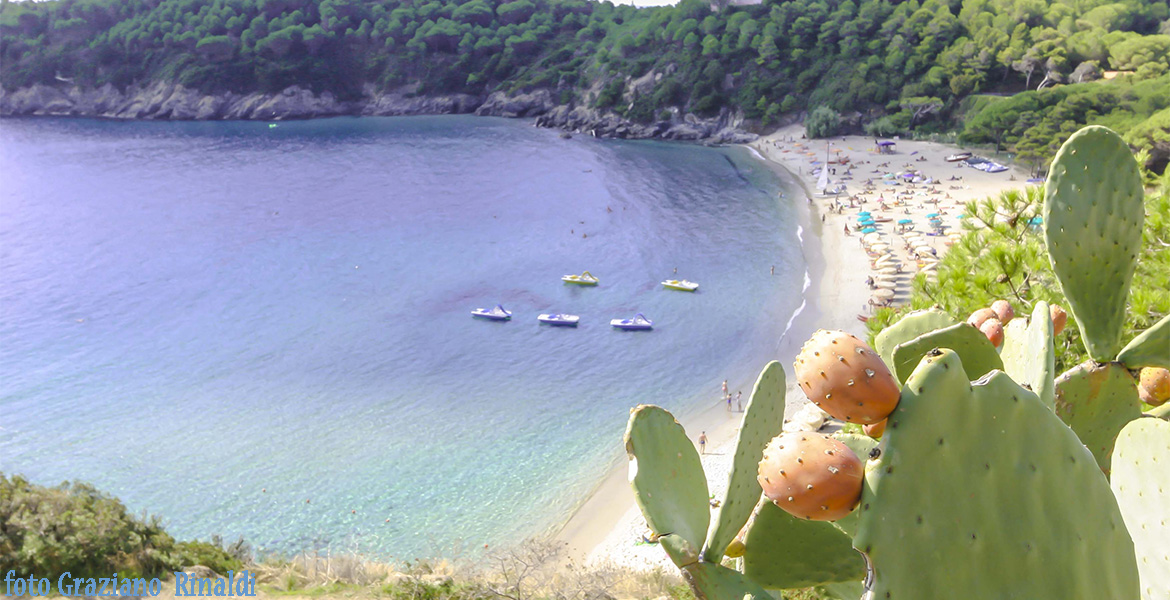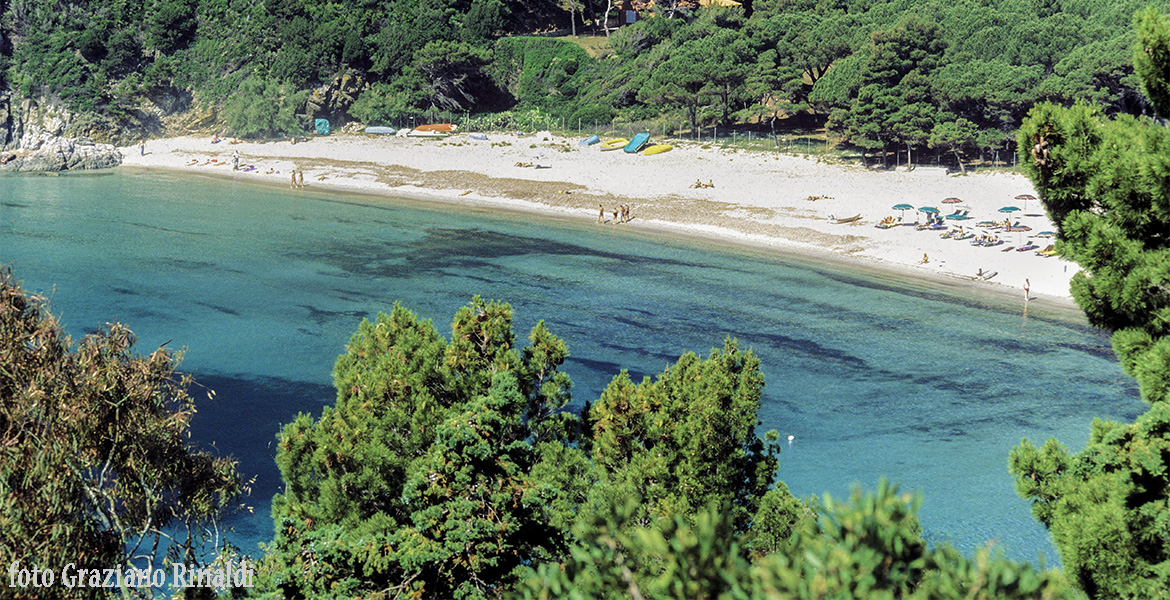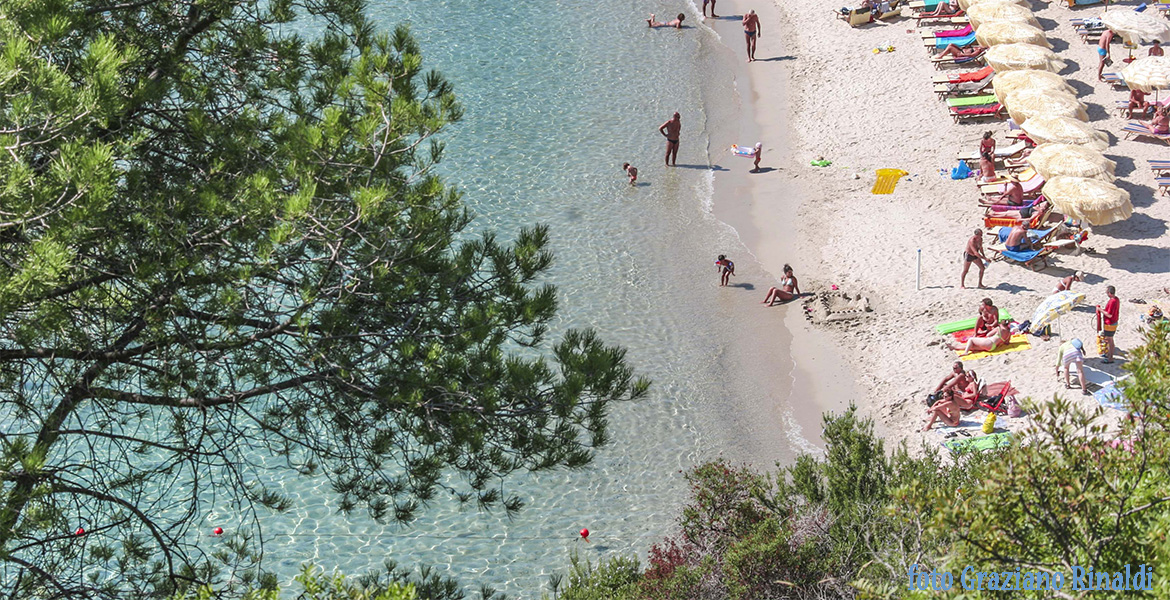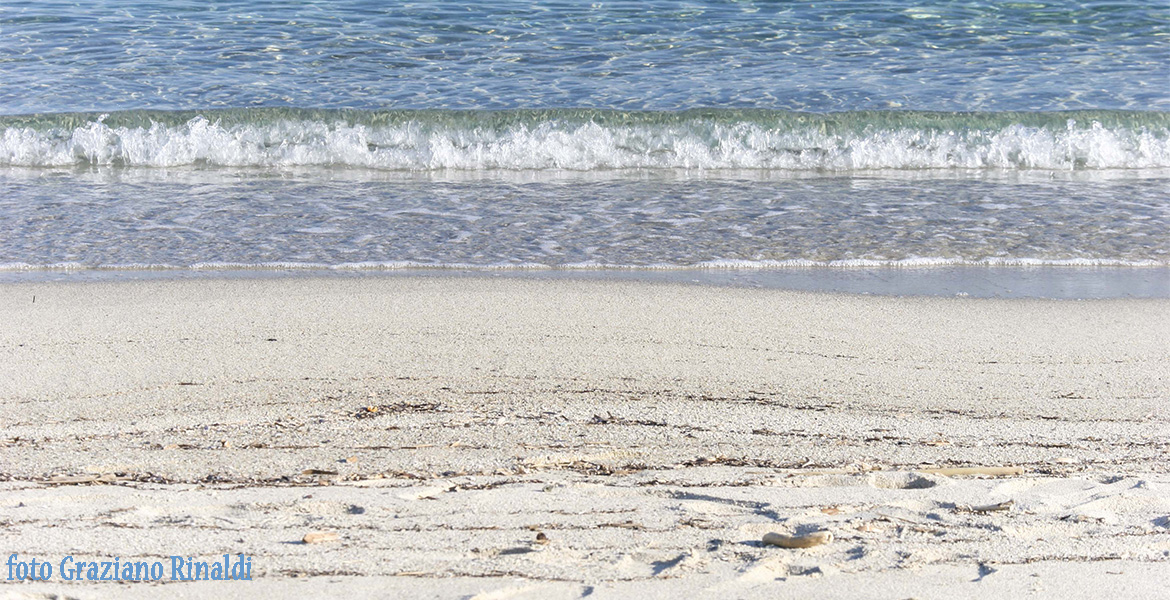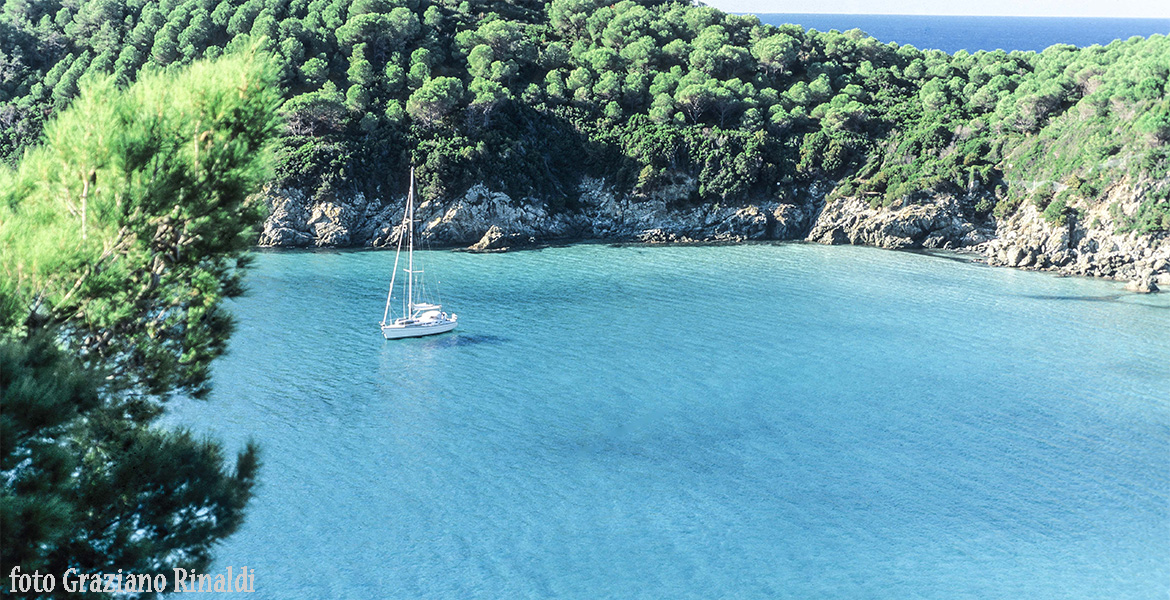 DESCRIPTION
Even though the idea of beauty is subjective, if you ask 100 visitors to Elba which, according to them, is the most beautiful beach,
I'm sure that at least 80 will answer Fetovaia. It is about 500 metres of crystalline sand encircled by a long promontory of green rocks
(800 mts.) capped by a beautiful pine forest. The water is transparently clear with a gently sloping seabed, there are a couple of beach
resorts and a half of the beach is free with a bar and restaurant on it. The parking costs from 5 to 10 € per day, but in high season it could
be difficult to park and you may have to leave the car and walk for about 10/15 minutes.
ONE TIP
Not suitable in high season for those who get nervous in crowds, or when the Scirocco wind blows.
IN BRIEF
Light fine sand – Length mts. 500 – Exposed to the winds from the S-SW – Bar – Restaurant –  umbrellas and sunbeds to hire –
Bathing resort – Boat lanes – Moorings – Car parking for a fee –