Hermitage







50 m.
3 Bedrooms - 3 Bathrooms - 7 People
Description
Prestigious location and absolute comfort on one of the most exclusive beaches of the island, near a luxurious 5-star hotel, but still quite independent.The house, newly restored, is located just above the sandy beach of Biodola, so you can get there dressed already in swimming costumes. From the veranda, where you can eat outside, you can enjoy a spectacular view of the sea, and the large garden of 2,500 square meters, offers complete freedom and privacy. A raised bar allows access only to hotel guests and to the few owners of the area. The veranda overlooking the sea leads to a bright and spacious living-dining room communicating with a fully equipped kitchen with dishwasher and oven. From the living room you go up four steps leading to the two bedrooms, one double and one with twin beds, both with bathroom. Other 7 steps leads to the attic equipped with three comfortable beds and a bathroom with shower. Downstairs there is another bed and a bathroom with shower on the ground floor. A small apartment has been recenlty built over the last floor of the villa, it is accessed by an external staircase and is occupied by the owner.
Services
Air conditioning - TV - Parking space inside the property - Washing machine - Barbecue - Dishwasher – Electric oven - Deck Shower – Veranda with table, chairs and sun loungers.
Reviews & Comments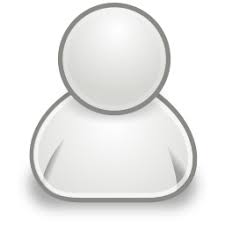 Elisabetta
Italia
June 2015
The house is very nice, the view from the porch is wonderful!
The house is very nice, the rooms are large and equipped with everything you need. The best parts are definitely the veranda and garden, very large and well tended (a praise to the gardener). The view from the veranda is beautiful. From the beach to the house there are two minutes by walk, practically you can make a bath in the sea and can go back to the home and rest in the garden.
The real problem of this home is that you are feeling so good inside and risk not to go out at all.
Judgment is therefore more than positive.
If I can afford a fodder, I would suggest to acquire a new barbecue grill because the old one is rusty. But it's really just a tip to achieve perfection.
As for the island in general, I can say it is very impressive, there are spectacular beaches and colors and lots of things to see and visit (for me the Napoleonic villas, for example).
Thank you for your excellent organization.
---
MAP
On a sandy beach named Biodola, with private parking access, garden, spectacular sea view and convenient position.
BLOG