Les Bouganvilles







150 m
1/2 Bedrooms 1 Bathroom - 3/13 People
Description
Beautifully nestled into the Mediterranean countryside, Les Bouganvilles apartment complex is surrounded by evergreen trees reflecting their colors in the sea water down below. Set in one of the most suggestive corners of the island, the unique location will provide you with the best the area has to offer: breathtaking sunsets, splendid views over Corsica's eastern coast and a short distance from the amenities of Capoliveri (only a 10 minute drive away). Each flat has an outdoor space for dining and relaxing.
Studio flat sleeping 2 adults plus a kid
Two-roomed apartment sleeping 4 people (N°2)
Two-roomed apartment sleeping 4 people plus an extra bed (if required) (N°3)
Two-roomed apartment sleeping 5 people (N°4)
Three-roomed apartment sleeping 6 people (N°1)
Three-roomed apartment sleeping 5 adults plus a kid (N°5)
Three-roomed apartment sleeping 6 adults plus a kid (N°8A)
Three-roomed apartments sleeping 7 people (N°6A/8B)
Interconnected apartments (joined via an internal door)
Indicated for a large family or more little ones.
Sum up the number of beds in each apartment to obtain the total capacity of the interconnected accommodation
Three-roomed apartment N° 6A + studio flat N°6B
Three-roomed apartment N° 8A + Three-roomed apartment N° 8B
Services
Facilities include: communal washing machine, communal BBQ, outdoor showers, private car park, heating and air conditioning (at extra charge), Sat. TV (to get foreign channels on Sky you have to take your own decoder and card) – Wi-Fi
Reviews & Comments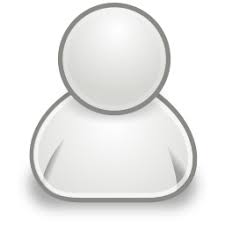 Elena
Italia
---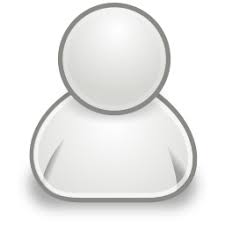 Priceless Panorama
Great stay.
Nice and well maintained apartment, two-roomed apartment with a really large and comfortable bedroom for four people.
Wonderful panorama, breakfast, lunch and dinner with such a wonderful panorama is priceless.
The owner is always helpful and very friendly.
Located at just 3 min drive from the center of Capoliveri, the beach is in 200mt within walking distance. The location is convenient, you can reach the south of the island in just a few minutes (less than 30 min you can reach any beach).
Recommended, good value for money.
---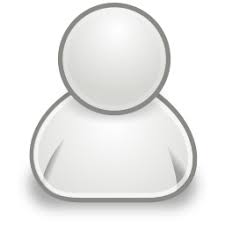 Beatrice
Italia
Really beautiful place
The holiday on Elba Island was wonderful, the apartments are beautiful and very cozy and well cared, a wonderful sea view (especially in the evening); reception and assistance during the stay very courteous; good value for money !
Worth it, I recommend it to everyone.
A really beautiful place.
---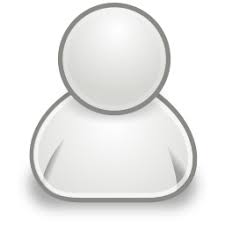 A 10+ to the structure
I confirm our approval for the stay as well as the beauty of the island.
A 10+ for the location of the apartment, comfortable and with a wonderful sea view!
---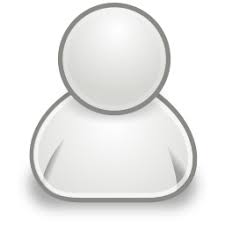 Markus
Germania
Nice place
Nice apartment in a quiet location close to the beach
---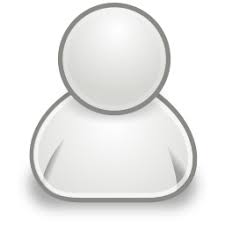 Ivan e Carla
Mantova
Italia
An unforgettable holiday
We stayed 15 days in a very comfortable and quiet apartment at the same time near to the center of Capoliveri, below the house there is a delightful cove not to be missed, the owner of the complex is very nice and helpful.
The island is worth visiting.
An unforgettable holiday.
Thanks also to the agency that was very kind
---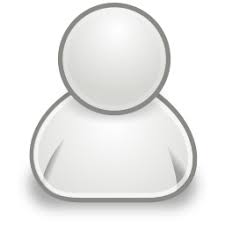 Sara
Caorso
Italia
This year we had a great time again!
It is the third year we are staying at Les Bouganvilles in Capoliveri and this year we had a great time again.
The structure is always up to our expectations both as a unit and for the beautiful panorama.
The weather was always nice so we could go down to the beach which is just a few meters from the complex.
We would like to thank you for the hospitality and courtesy of the GoElba Agency's owners and girls.
---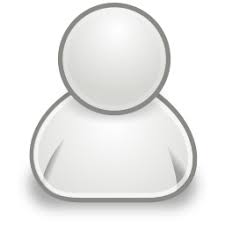 Italia
Hope to see you soon
I found myself very well, the place is very nice and quiet.
The problem is access to the sea, you have to use rubber slippers for many groves and cliffs, but the sea is gorgeous.
I also thank you for the courtesy and availability of your agency and Mr.Graziano.
I hope we can come back next year.
---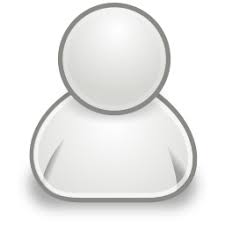 Fabrizio
Italia
Very comfortable and clean
Lovely and quiet place with wonderful views over Capoliveri sea.
Basic but comfortable and very clean apartment.
Regarding your agency, speed, competence and remarkable kindness in your relationship with the customer (very welcomed the phone call we received from you as soon as we arrived on Elba to find out if we had any problems in finding the location).
Thanks for everything.
---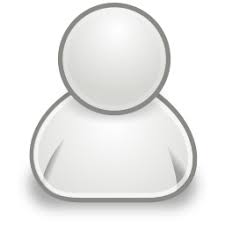 Sara
Italia
Excellent value for money
This year, like the previous one, we stayed at Les Bounganvilles in the studio.
We found ourselves very well, the lady (owner) is very courteous and helpful, discreet and precise.
We have two small dogs and we have always been welcomed and helped.
The location is very nice (the easy access to the sea and the coves offer a variety that satisfies everyone) and even though there was an amazing heat we did not have to turn on the air conditioning because it is in a very ventilated place.
I think the price ratio reflects market prices (although 700 euros for a week is not a bit!) And I find that what is described on the internet can not transmit the peace, tranquility and discretion of that place (you really do not realize that you are in the middle of other people and the whole complex is kept very well).
Surely the advantage of Bounganvilles is in the proximity to Capoliveri and its proximity to Porto Azzurro.
Thank you for the great service that you give us every year!
---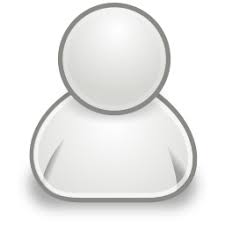 Franco
Italia
I always like it, as for the first time
Very well.
A place for lovers of tranquility.
Location and apartments are comfortable and well-located with sea view.
The check-in was good and discreet so I can only speak good about Les Bouganvilles.
The beach is about 300m away, it is small and a bit wild without any service but very nice.
What else can I say: there are three years that I come and I always like it as I did the first time.
Greetings
---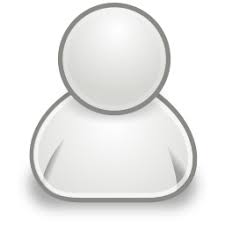 Italia
It was a great vacation!
It was a great vacation!
I found the apartment perfectly matching the description on your website. I recommend it to families with children as it is in a very quiet, well served area (a few minutes drive from the center of Capoliveri) and above all with a fairytale view.
The surrounding beaches can also be visited.
The owner who welcomed us on arrival was immediately attentive, polite during the whole stay.
Last but not of secondary importance, we found the home equipped with everything we needed (crockery etc ...) and especially it was in very good hygienic conditions.
We personally think that for the future stay on Elba, we will turn to you again for the seriousness shown!
---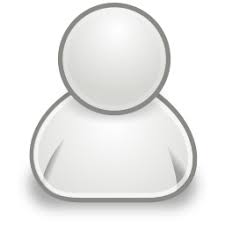 Sandra
Cavallirio
Italia
August 2017
Thanks thank thanks!
I want to thank you all for the availability and kindness during our stay at LES BOUNGAVILLES - it was great!
The tranquility of the recidence, the kindness of Mrs Sandra, the tiny, almost deserted beach (in August it has no equal) and the beautiful sunsets admired every evening made this holiday unforgettable
THANK YOU GOELBA THANKS ELBA ISLAND THANK YOU LES BOUNGAVILLES
we'll be back next year
---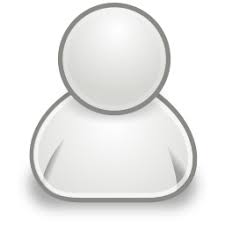 Andrea
Pontelongo
Italia
August 2017
We had a lot of fun
Hello
It was a wonderful holiday on the island of Elba. We had a great time in spending the days on the beaches we visited and especially on the Peducelli beach, which is directly below where we stayed. We found the place very comfortable and located in a position where you could see beautiful sunsets.
We hope to return on the Island again the next year.
---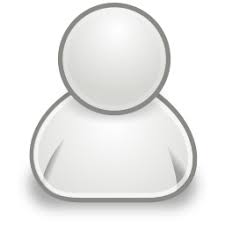 Roberta
Rovereto
Italia
August 2017
Magnificent Stay
Hi, our stay in the first week of August at Bouganvilles was magnificent.
The apartment (trilo 6A) wass exactly as described on your website: spacious, bright, equipped, modern. From the veranda, spacious and fresh, you can enjoy a glimpse of the sea.
The area is very quiet. The bays located within 10 minutes on foot are small but frequented only by people residing in that area, so very quiet.
Ms. Sandra is delightful.
Greetings
---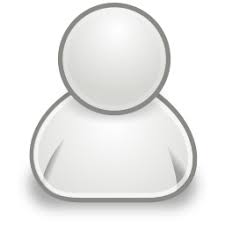 Angela & Co
Santena
Italia
July/August 2017
A Pleasant Confirmation!
Good evening
It's not the first time we stay on the Elba Island using your service, so the fact that it was again efficient did not surprised me, indeed it was a pleasant confirmation! As for the accommodation I must also in this case express my total satisfaction as the apartments of the Les bouganvilles complex were clean and well organized and the space in front of the apartments really a panacea for the fun of the children in moments away from the beaches ... a very social place to make new friends .... the presence a terrace where you can enjoy spectacular sunsets...
As read on many other reviews I confirm the kindness and availability of the hostess.
Recommended for both couples and families!
Kind regards
---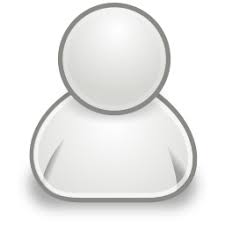 Martina
Roma
Italia
August 2017
Absolutely positive experience.
We stayed in Les Bouganvilles apartment 8B from 5th to 12th August.
Absolutely positive experience.
Recently renewed apartment, clean and comfortable in every aspect.
The outside is really great for both eating and relaxing.
The scenery is something extraordinary, especially at sunset.
The outside shower, essential for a beach holiday, is fresh and really comfortable.
The owner was very helpful.
The apartments are just a few minutes from Capoliveri and from many pretty beaches, including the one where you can arrive in 5 min walk.
We are very pleased.
It is not the first time we come to Elba, we are frequent travelers. This island steals your heart.
See you next year.
---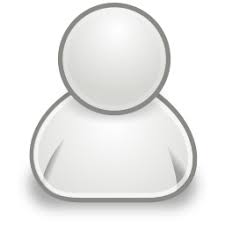 Giuliana
Parma
Italia
July 2017
Thank you so much !
Thank you very much for the nice proposals that arrive to me ... I would depart right away ... Elba Island remained in my heart ...
In Les Bouganvilles I found myself very well. Thanks again and compliments for your excellent tourist organization.
Good job!
---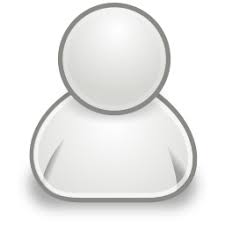 Graziella e Igino
Torino
Italia
September 2016
Beautiful Reality
Beautiful Les Bouganvilles's Reality and very nice the studio we have chosen. The apartment is very comfortable and being just renovated I would say it has no defects.
Ms. Sandra was a great hostess and we had long chats with her, which lead to a good relationship.
As for you as an agency the rating is 4 stars; very courteous and helpful, very prepared and competent, very solemn and clear with the forwarding of a voucher that leaves no room for possible misunderstandings. But you were not born yesterday and, as Sandra told us, the experience, professionalism, competence and seriousness of your boss, Graziano Rinaldi, are a guarantee and have created the substrate where you greq the reality you are now.
For next holidays in Elba, because surely there will be others, we will rely on you. Meanwhile, we'll follow you on facebook.
Thanks again and a warm greeting from my husband and me
---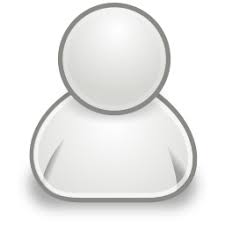 Denis
Rosignano Marittimo
Italia
September 2016
Beautiful landscape
The apartments enjoy undoubtedly a beautiful view and structure, however simple it has met our needs.
---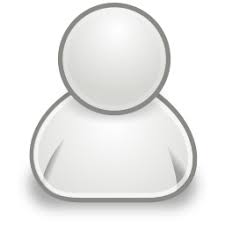 Mauro
Milano
Italia
End August/September 2016
Wonderful vacation
Wonderful vacation. The apartment was as I expected. Everything new, just refurbished.
A short distance from the center of Capoliveri and a few steps from the sea accessible through a path. Very quiet creek frequented only by the inhabitants of the few neighboring houses. Beautiful in the evening at sunset.
The owner was very friendly and helpful as was the agency's team.
To recommend. If I come back to Elba, I would turn to them.
---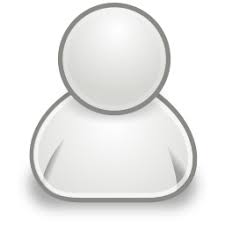 Eliana
Rocca di Papa
Italia
End August/September 2016
Beautiful View of the sea
Relaxing holiday at the residence Les Bouganvilles, very comfortable and spacious three-room apartment in which we have stayed, with beautiful sea views and equipped with every comfort. A special thanks goes to the owner - very nice and helpful person. We will definitely be back.
A compliment also goes to GoElba's staff for their way of working by following the customer from the very beginning till the end.
Thanks to everyone. See you soon
---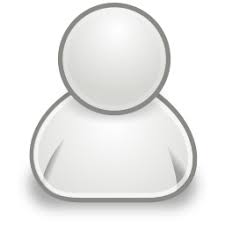 Marialuisa
Desenzano del Garda
Italia
August 2016
Wonderful Place
Hi, the judgment of the stay at Les Bouganvilles is overall positive!
The place is wonderful and the owner is a delightful person.
---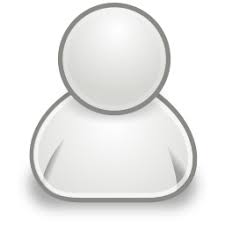 Matteo
Cuneo
Italia
August 2016
Perfect 3-roomed Apartment and Great Location
What to say? A wonderful week for the Elba Island as well as for accommodation, perfect 3-roomed apartment and great location, lucky and happy to have found you for this holiday, surely if there is another vacation at Elba I will know whom to call for accommodation,
Thanks and good job!
---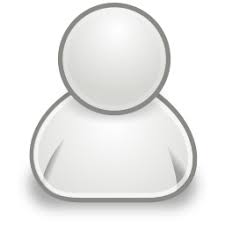 Carmen e famiglia
Ancona
Italia
July 2016
Unforgettable Holiday
Beautiful and unforgettable holiday, we will definitely come back.
Apartment and location 10 and the owner is great !!
Too bad that's over, thanks for everything.
---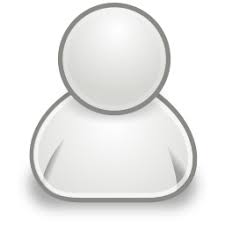 Alessandra
Bolzano
Italia
June/July 2016
We will definitely be back!
We spent three weeks in an astonishing place. The island is great, the sea is clean. The beaches are different from each other. Everything is wrapped in a Mediterranean scent.
We will definitely be back.
---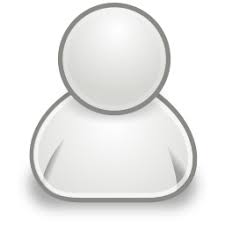 Roberta
Italia
September 2015
Nice and comfortable apartments, breathtaking views!
I felt very well at Les Bouganvilles residence. It is near the beautiful Capoliveri, 3 minutes walk from beautiful beaches, nice and comfortable apartments and with a breathtaking sea view ... to enjoy especially during the dinner!
---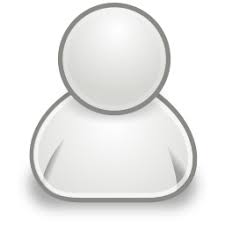 Irene
Italia
August 2015
Location is very beautiful and unfrequented; corresponds to our expectations!
The location is very nice and unfrequented.
The stay corresponded to our expectations. The apartments has a good layout, a beautiful view and a pleasant outside space.
---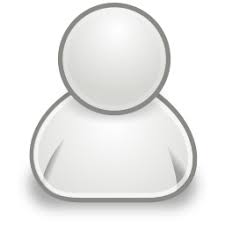 Sara
Italia
August 2015
Great place!
We have just returned from our stay at Les Bouganvilles, we've been in the apartment nr. 3 , we are renting it since 4 years sums just because we are fond of the place and for us to spend the holidays there means being in a wonderful place: panorama, lodging, the friendliness of the owner and yours; the ideal location to see sea just after waking up.
What to say, goodbye to next year!
---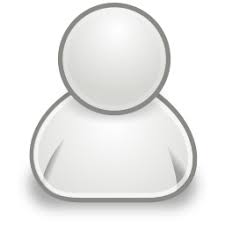 Martina
Italia
August 2015
Beautiful island but maybe too crowded
Place and apartment a pretty quiet, well-kept studio, equipped with the necessary for a holiday, very nice and helpful lady.
The island is always very beautiful but maybe too crowded. We have been already in August but it was not so ... overall very good though.
Even the staff of the agency I have to say is always available and very fast. It is very appreciated!
---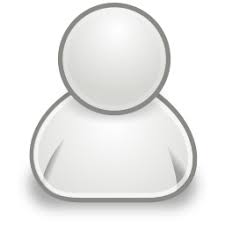 Sara & Maurizio
Italia
August 2015
The stay was great and super relaxing
Our stay was great and super relaxing. The studio respected our expectations and guaranteed the kind of vacation we had imagined to do.
The beach right below the house is a plus and makes you live unique moments avoiding the chaos of the August's crowded beaches.
The owner was kind and willing to answer any question or doubt.
The only advice we can give is the implementation of the wi-fi network that is now indispensable (working at Hotel unfortunately I know) and implementation of the basic kitchen supply.
For the rest everything was perfect, we definitely found our home for a future return to Elba Island.
---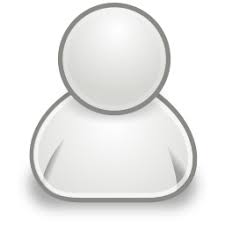 Nicoletta
Italia
June 2015
Highly recommended
The location, the stupendous energy of the place, the scenery .. Ms Sandra is discreet and helpful .. worth it.
---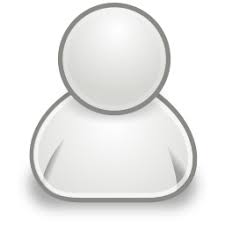 Luca
Italia
June 2015
Everything excellent!
Everything is very good, starting from the check-in to the check out!
The apartment is very clean and with all the facilities (TV, air conditioning, washing machine and linen)
---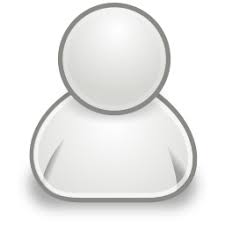 Virgil
Pistoia
Italia
July 2014
Cozy, well maintained and gorgeous location!
We stayed from July 19 to August 02 at Les Bouganvilles 8. We had a great time with the owner (very friendly and not intrusive) and with the structure and the two coves (almost private as we were often alone).
The sea is a five minute walk away (a fairly steep path).
Private barbecue, car parking, outdoor shower, large private garden (for the joy of children).
After visiting at least six very popular beaches on the island (including Lacona, Sansone, Marina di Campo) we came to the conclusion that our Peducelli beach had the cleanest and most crystal-clear water.
The town of Capoliveri (two minutes drive away) is another reason why we will definitely return in the next few years.
Thank you all for your patience and for your great work!
---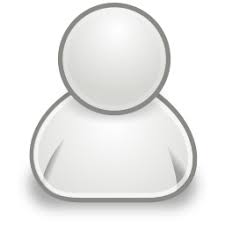 Daniela
Reggio Emilia
Italia
September 2013
Very comfortable
Everything was in line with what we expected: the residence in a very suggestive, well-kept place, with the owner always available.
I found the place very adequate for our family with small children: outdoor space without any particular dangers.
The trip was comfortable, fast without any kind of problem. We did not encounter any difficulties.
I would say that everything was very positive and that if we decide to come back we will certainly contact your agency.
---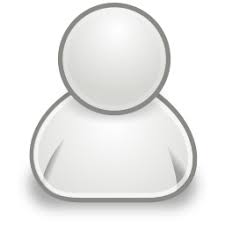 Emilio
Reggio Emilia
Italia
August 2013
Great
Thanks for your email.
Our stay at Les Bouganvilles was very enjoyable. The apartment is recent and in excellent condition.
We only had a problem with the bed nets, but the owner replaced them very fast.
We are very pleased.
---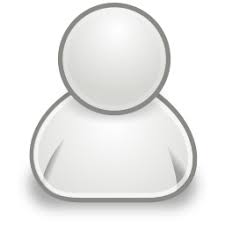 Tommaso
Carate Brianza
Italia
August 2013
The first holiday on Elba
Our holiday was very nice, the apartments are large, clean, airy and above all with a breathtaking view.
We have never been on Elba and I think we will be back, possibly in the same apartment!
---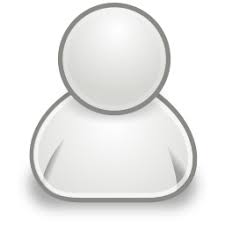 Martina
Modena
Italia
August 2013
Recommended
The property is beautiful, large green spaces with barbecue and showers, wonderful beach just a few meters from the house and great proximity to the center of Capoliveri. We had our private outside space to dine and relax and to enjoy the sunset.
Recommended
---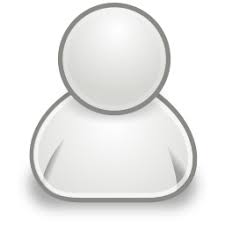 Sylvie
Essomes sur Marne
Francia
July 2013
We have experienced magic moments
Excellent stay at Les Bouganvilles, lovely home, beach 5 minutes walk where kids have experienced magical moments.
The apartment is functional, clean and in a great location.
We will be back!
---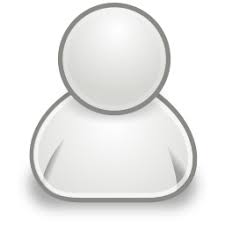 Manuela e Tiziano
Italia
June 2013
Vacation = little paradise
We spent a vacation that I now describe to friends as a little paradise.
The apartment is in an area of genuine tranquility, surrounded by greenery, three hundred meters from the sea. The two small secluded natural coves are great if you appreciate the tranquility and nature.
The cute and practical apartment, with spectacular views especially in the evening at sunset.
I came with a small dog and there were no problems, the lady is very friendly and discreet.
The agency offered a good, fast, friendly service.
I would recommend it to people who love tranquility and nature even for families with children.
The car is indispensable for any moving, even to reach Capoliveri.
---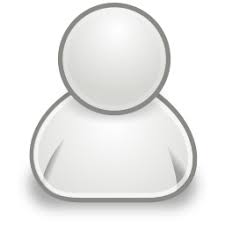 Loredana
Italia
August 2012
First vacation booked online
The apartment was beyond our expectations.
Usually the photos posted on the internet do not always reflect the reality and instead we got rid of it, there was everything we needed for a great holiday, even the apartment area was gorgeous - great view and also great for my little kid who was free to play without dangers.
The tour operators were friendly and very professional.
In short, my first vacation booked on the web ... I would say with great satisfaction ...
Thank you very much to all of you GoElba.it
---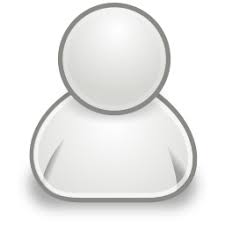 Sara
Italia
August 2012
Really beautiful sea
The stay at Les Buganvilles in Capoliveri was perfect.
On arrival the owner greeted us in a friendly manner making us feel really good and we also had a nice chat with her before we left.
Our apartment (No. 2) was suitable for our needs and the view when we ate or relaxed on the veranda was exceptional; we liked having a nice beach in nearby (my husband loved it right away) with a really beautiful sea, and the proximity to Capoliveri allowed us to make shopping or spend nice evenings in the streets and squares animated with shops, bars, restaurants and then coming back in the peace and quiet of our complex.
We also want to thank the owner of the agency for the phone call he made to know if everything was fine and the girls I had a contact with for booking: always punctual in the responses and kind.
We will definitely be back and the review is quite positive.
---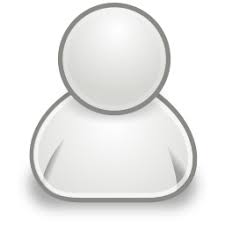 Faliero
Italiano
July 2012
Absolute professionalism
Everything described by GoElba.it has been completely satisfied with a great vacation.
What you are saying about the mistrust of holiday bookings in network is true, even as I was booking a holiday with You for the first time and was not immune to this distrust, but after my experience I can safely guarantee your absolute professionalism.
Last but not least a greeting to the beautiful girls who contributed to the great success of our stay.
Bye.
---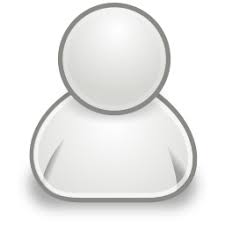 Giulia
Italia
June 2012
A lovely place
We are spending a week in June at Les Bouganvilles for years and every time we find tranquility, warmth, privacy, availability and cordiality.
The place is lovely, it can suit both: those who want to forget about the car for a week and those who want to visit the whole island. The location is strategic - 10 min from Capoliveri and other wonderful locations.
If I decide to come back to Elba I would definitely choose this apartment again.
Big Thanks to the Owner and efficiency of the service on all aspects: ferry booking, response times and not least the interest of the "after" vacation.
---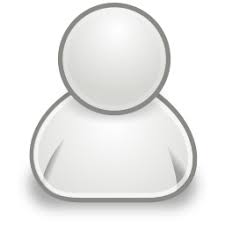 Elena
Italia
---
MAP
Ideally located in a dreamy corner of the island, close to a tiny bay with clear turquoise waters. Stunning sea views!
BLOG