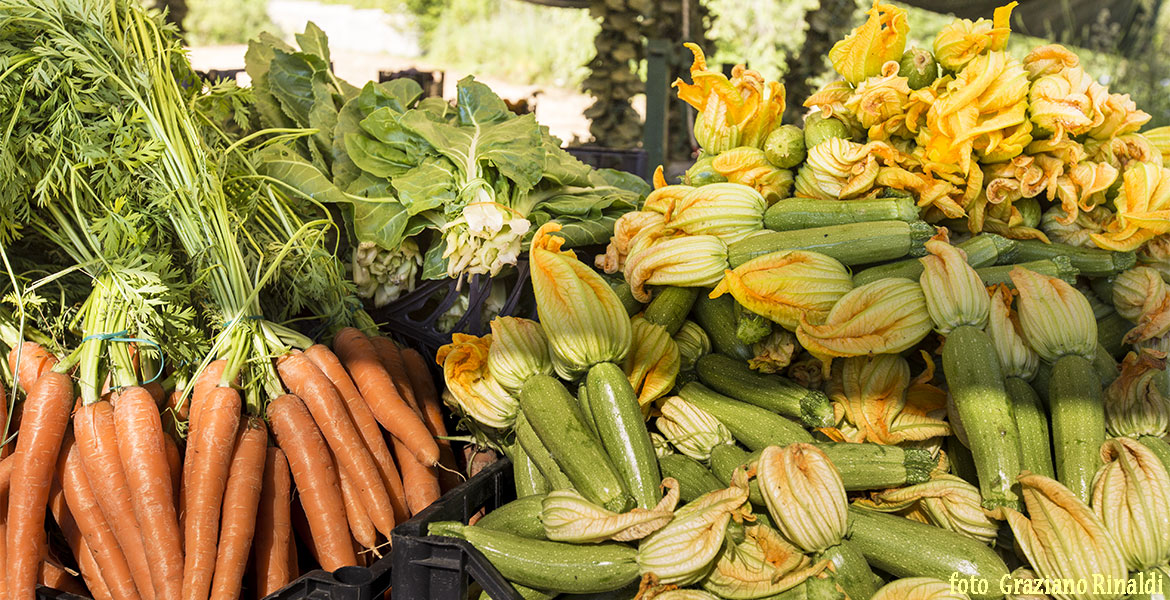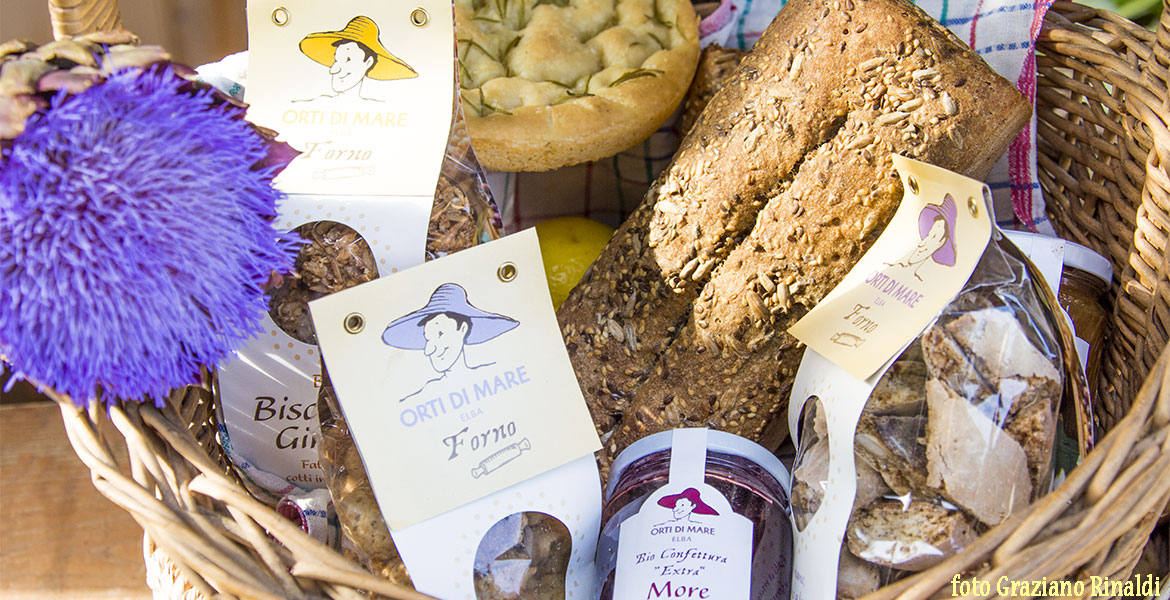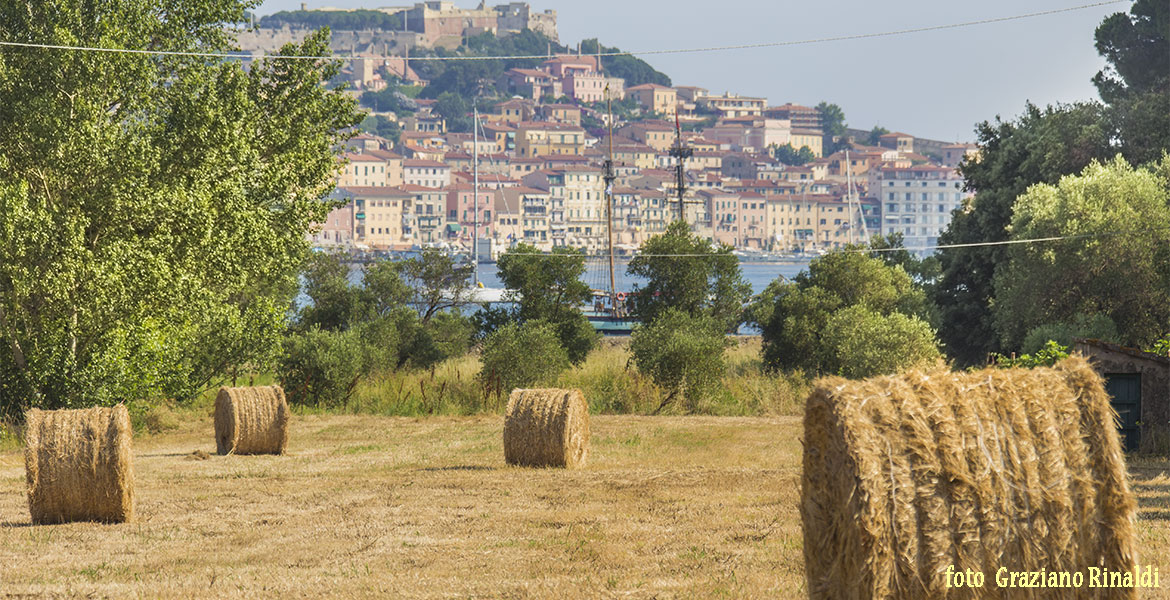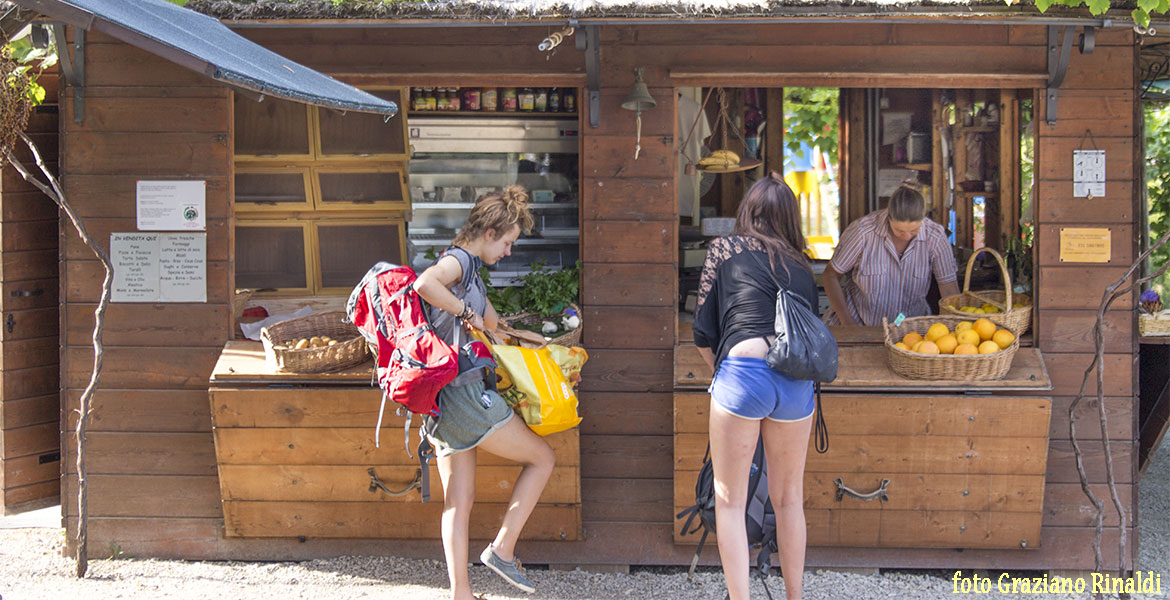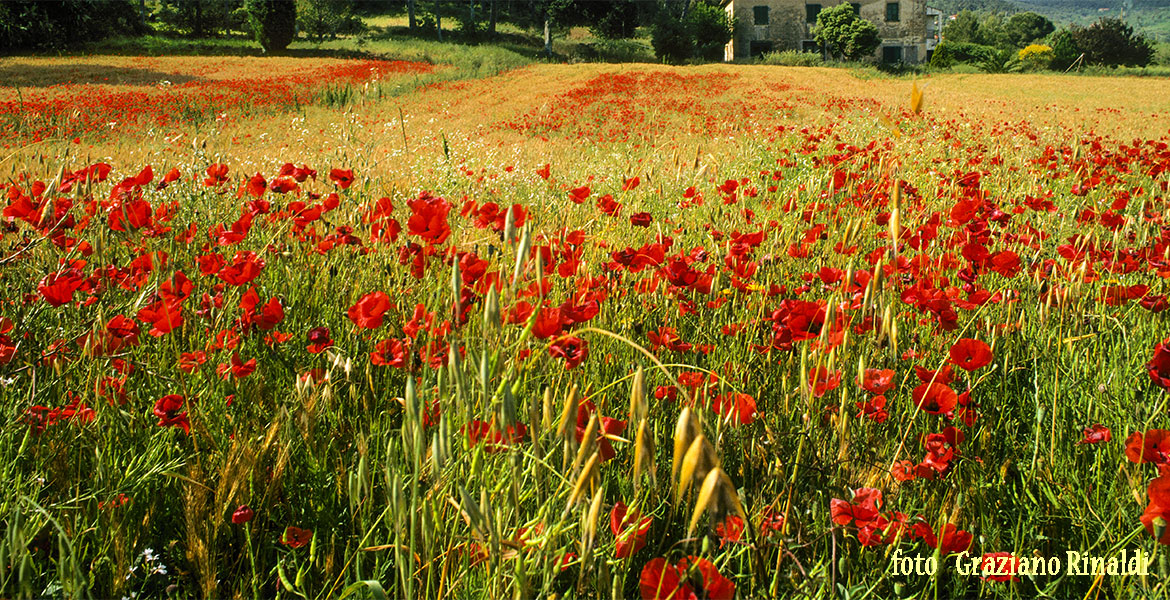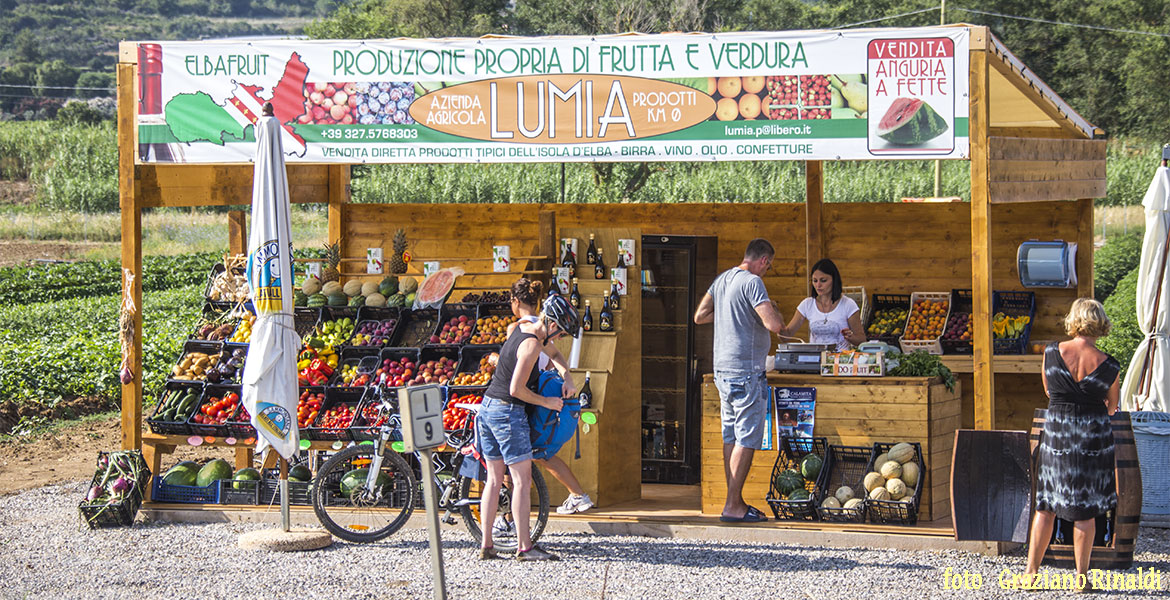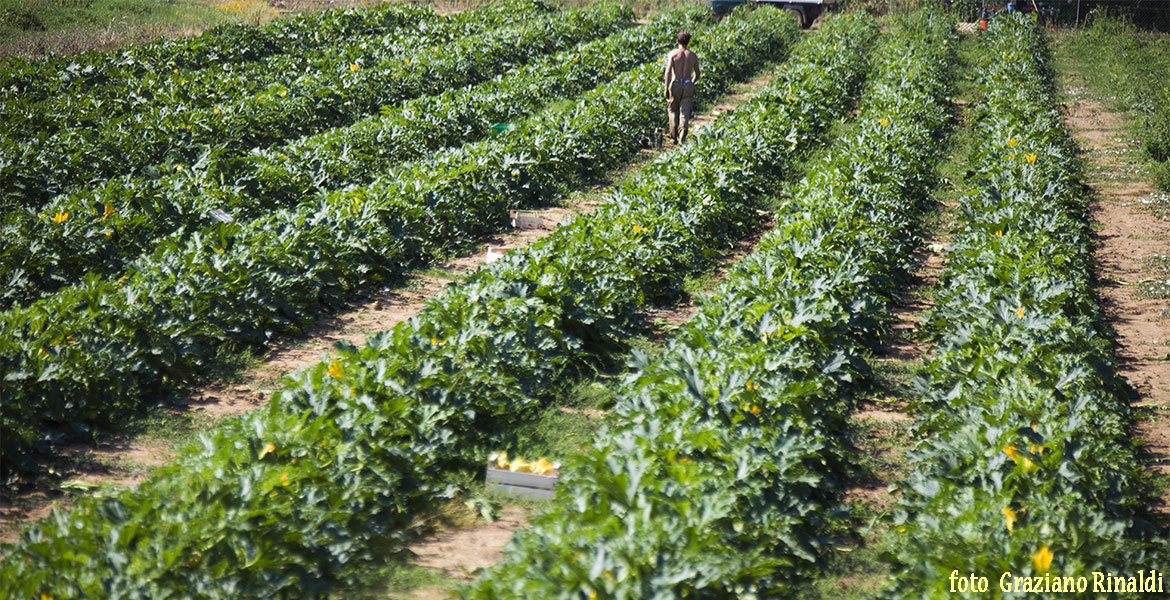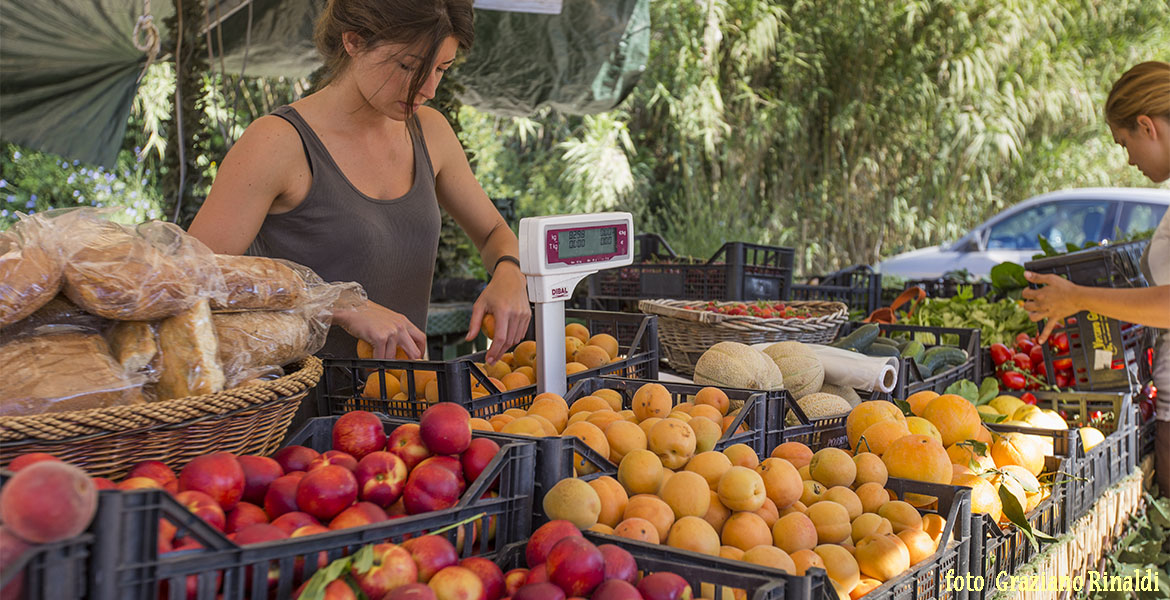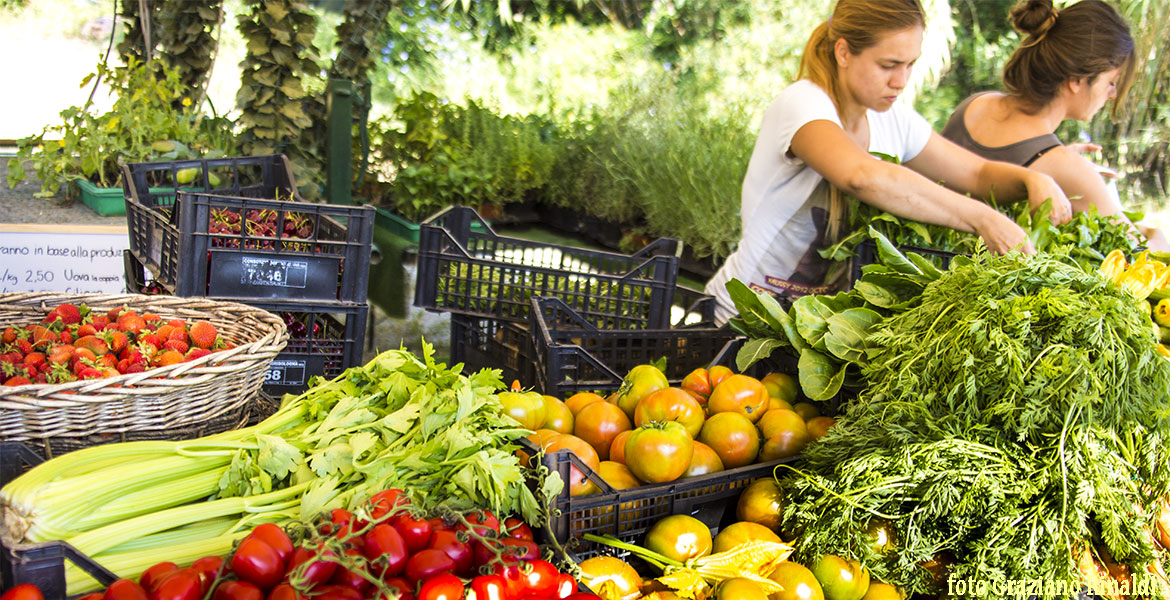 During the summer there is nothing more refreshing and healthier than a slice of fresh red sweet watermelon. When the population of Elba multiplies itself ten times during the summer months rising from 29,000 to approximately 300,000 residents, even if the whole island was cultivated only in fruit and vegetables, it could not possibly feed us all. In every town you can find more than one supermarket and many food and fruit and vegetable shops, but in many cases they are goods from the mainland. In recent years, however, we have seen a revival of what was once one of the island's two main activities, agriculture, and the other, the iron mines.
Because it is a hilly island, the agriculture is restricted mainly to the few flat areas located in the centre of the island, between Porto Azzurro and Portoferraio and Marina di Campo. As more and more tourists require quality products and also locally grown, the opportunity couldn't be put off, so in a very few years "stalls" or outlets have sprung up along the main roads and towns selling local fruit and vegetables. Logically you will find them mostly near the places of production, on the road that leads to Portoferraio and Porto Azzurro, and at much lesser extent, near Marina di Campo.
We are pleased, in this blog, to help our guests to do an everyday grocery shop and so to encourage an activity that we like: quality agriculture. We must say that not all of the "stalls" that you find on the street are offering local goods and especially not all that are shown grow in the ground on Elba. So how can we recognize a quality product? The vast majority are real local farmers, so you therefore have a high probability of success, and even at a glance you can identify stalls that are not linked to the local agriculture, but this may require some experience, so let's start with those who explicitly state that they sell what they grow. Once at the counter, ask immediately which of the exhibited products are produced by them or at least locally, since it is common for a single stall to sell the production of several farmers. In most cases you will be amazed with the explanation about the local production, usually long winded, but delivered with spontaneity and pride. Of course don't ask for bananas or fruit out of season as these are not grown on site.
During the spring you will find strawberries, apricots, peaches, cherries, melons (with sweet yellow or white skins,these can be stored for a few months, but not the yellow ones) and then figs, plums also local varieties, watermelons, grapes, prickly pears, lemons, oranges, along with seasonal vegetables such as lettuces of all kinds, and in the spring asparagus and artichokes, beets, carrots, zucchini, cucumbers, peppers, green beans and fresh beans, celery, eggplant, a triumph of tomatoes of all sizes … I must also tell you about a fruit and vegetable store in Portoferraio, at the entrance of the parking place "Alto Fondale", it is Vincent's truck (a real truck!) the "watermelon man" from the main town who in his entire life has offered us the sweetest watermelons and now for a couple of years, together with his son, has also offered a wide variety of fruits and vegetables from both the island and the nearby continent. They are open all year round and always display fresh, good quality merchandise.
The Elban farmers, apart from fruit and vegetables also grow vines and olive trees, then along with green rocket and the red of the San Marzano and the radishes, accompanied by bottles of white wine, prestigious liquor wines, narrow bottles of extra virgin olive oil, jars of honey and jams, along with bags of local spices. These you can really rely on, they are truly local and are almost always excellent. Organic farming is still not all that common , but a change is in the air. So we want to highlight the "stall" of Orti di Mare in Lacona (another small plain which was much more heavily cultivated years ago) that sells a good 95% of organic products, including bread and biscuits made by Britta, a young lady from Monaco of Bavaria, baking exclusively with organic products. There are also farms that sell directly to the public in certain points in most parts of the island, such as Lumia (a pioneer in spreading the Elban outlets) and is also at the weekly markets in the various towns on Elba. Procchio (a town near Marciana) is where some manufacturers Elba display their goods on Saturday morning. The highest density of stalls for direct sales is concentrated in the plains of Mola, on the road that leads from Portoferraio and Porto Azzurro, here they have finally understood that agriculture makes more money than cement and they stand next to historic companies like "Agricola Sapere". There are other small businesses, like that of Anna and her father, a young Elban with a passion for the land, tirelessly running a very popular stall by the turn off road that leads to Felciaio beach. Apart from the increasing number of Annas who work in family businesses, there are some shops and supermarkets that are offering fresh local produce, so if you do not have the time to shop in different stores, you can fall back on these, but sometimes do indulge in the luxury of going to the stalls to choose the fragrant tomatoes , freshly picked melons, and this is certainly going to be part of the fun of a holiday on the third largest Italian island.
P.S.
There is an abundance of succulent local dishes and many good Elban restaurants, which we will discuss at another time, that use these wonderful local products, but my belief is that there will never be a chef so refined as to be able to combine the food of our land as harmoniously as nature does with the light, the wind and the Mediterranean scents of this island of Elba.
Graziano Rinaldi