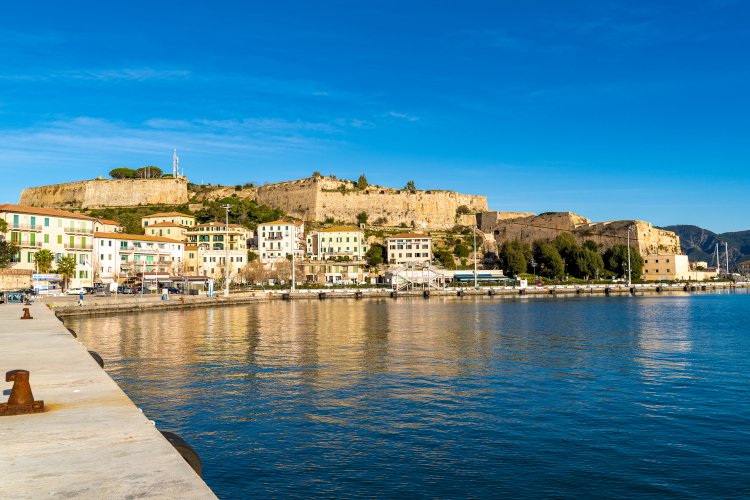 April is one of the months when Elba Island gives its best: beautiful colours, the days get longer, the scent of spring floods the streets and you can feel that calm perfect for those who need to regenerate themselves  after a long working winter spent in the city.
With this article we propose you to experience Elba Island  in a different way than the classic summer holiday characterized by long days at sea.
In fact, choosing a different period for your holiday could be the trump card to live a completely new experience in a place whose beauty is already known.
Living Elba Island during the so-called "low season" has many advantages.
First of all (but not less significant): savings. In this period, you can find availability for dream apartments for all needs, but above all: for all budgets. You just have to ask -> Click here to contact us.
Another  key variable that should not be underestimated for your holiday is the possibility to take advantage of reduced price for the ferries.
It is well known, in fact, that during the months of April and May the costs of ferry companies are lowered significantly. Furthermore, booking with us, you will have access to further  special rates.
For those who want a regenerative experience for body and mind, this is the best time to fully experience the natural beauty of the island, planning excursions and, for lovers, practicing sports.
Thanks to the ideal climate, even the sea is absolutely not to be excluded, indeed you will have the opportunity to celebrate Easter on your favourite beaches without worrying about parking problems and overcrowding.
Your only concern will be to savour the sea air, relax on the towel and, if you'll follow our advice, the first bath of the season will wash away all your accumulated stress.
If your fear is the possibility of finding bad weather or in any case you want to spend an alternative day, don't worry, Elba Island  offers an infinity of activities: from the Elba Aquarium, to Napoleon's villas, the Museo  della Linguella in Portoferraio or the Medici Fortresses, up to the Mines of Rio and Monte Calamita, and much more … getting bored will beimpossible!
Try it to believe! ;-)