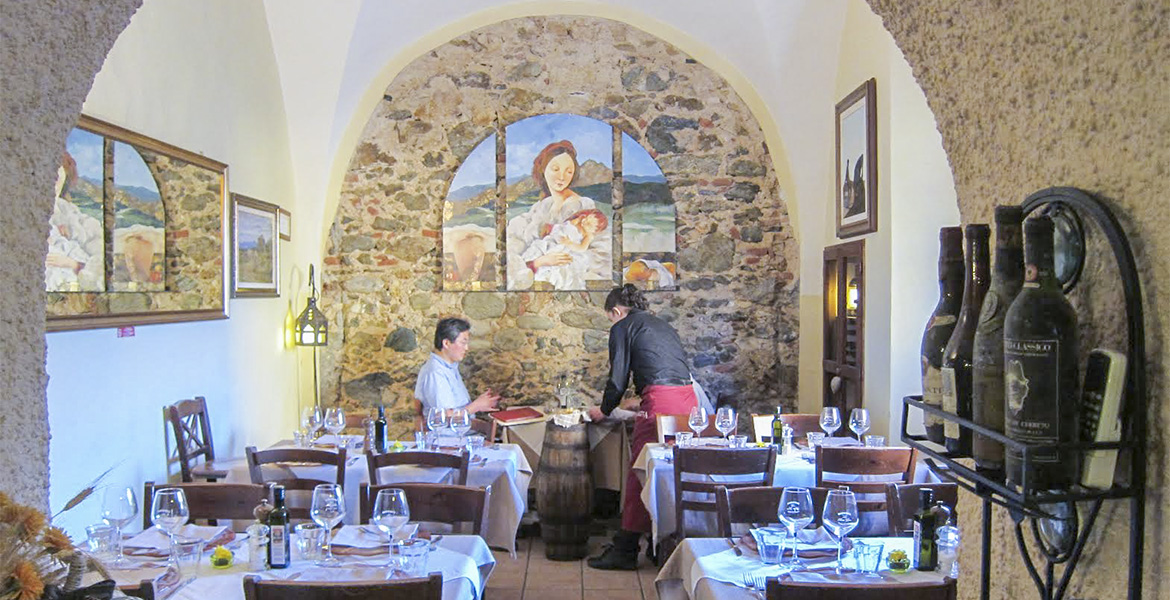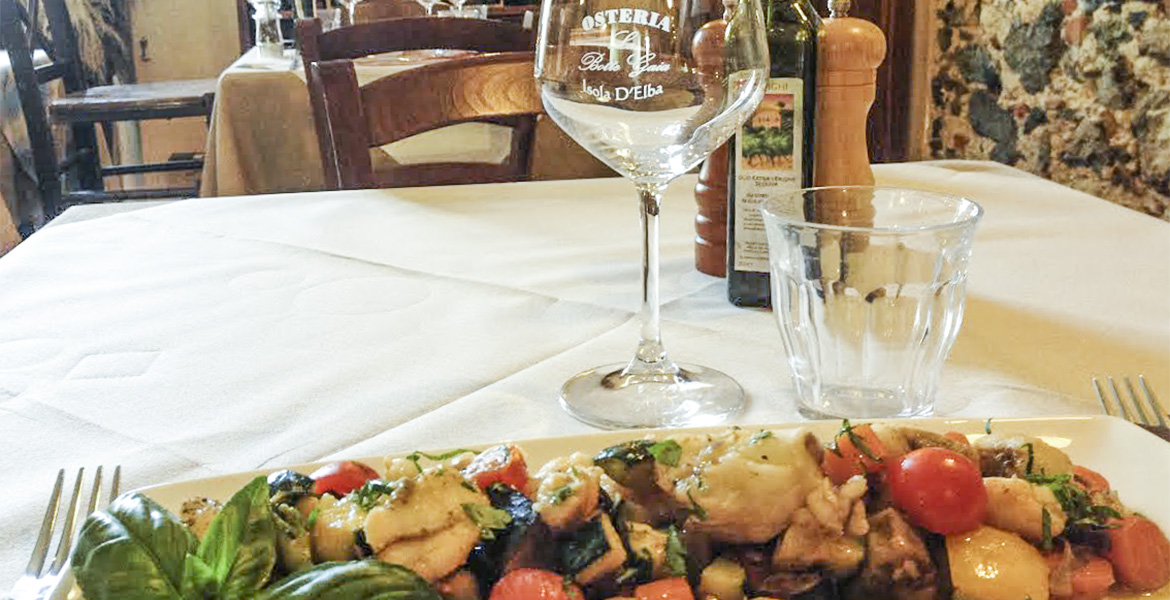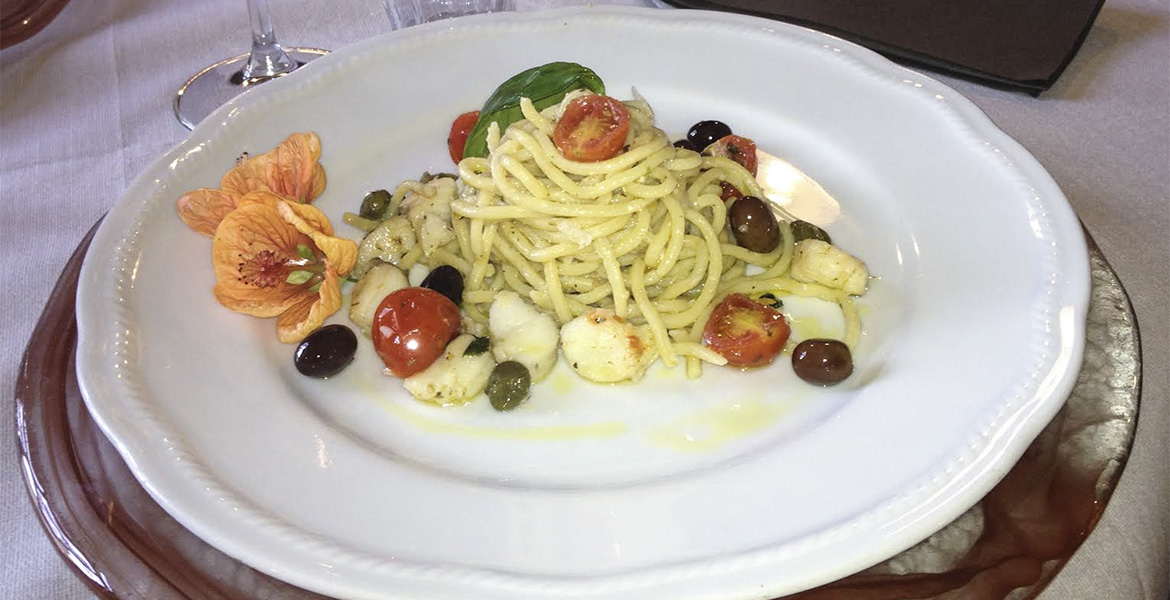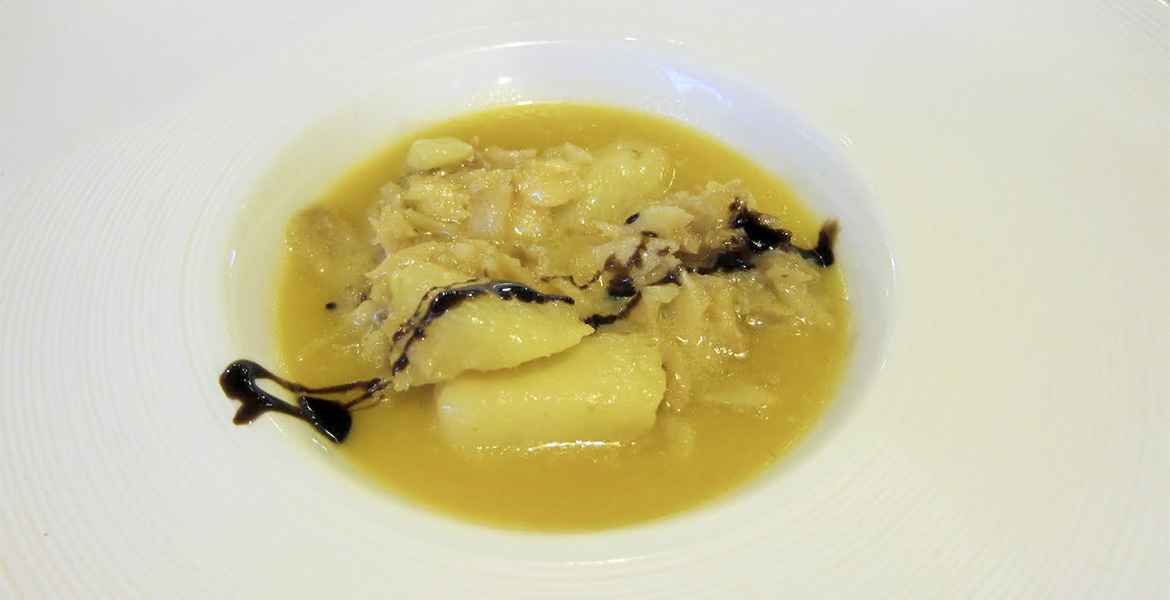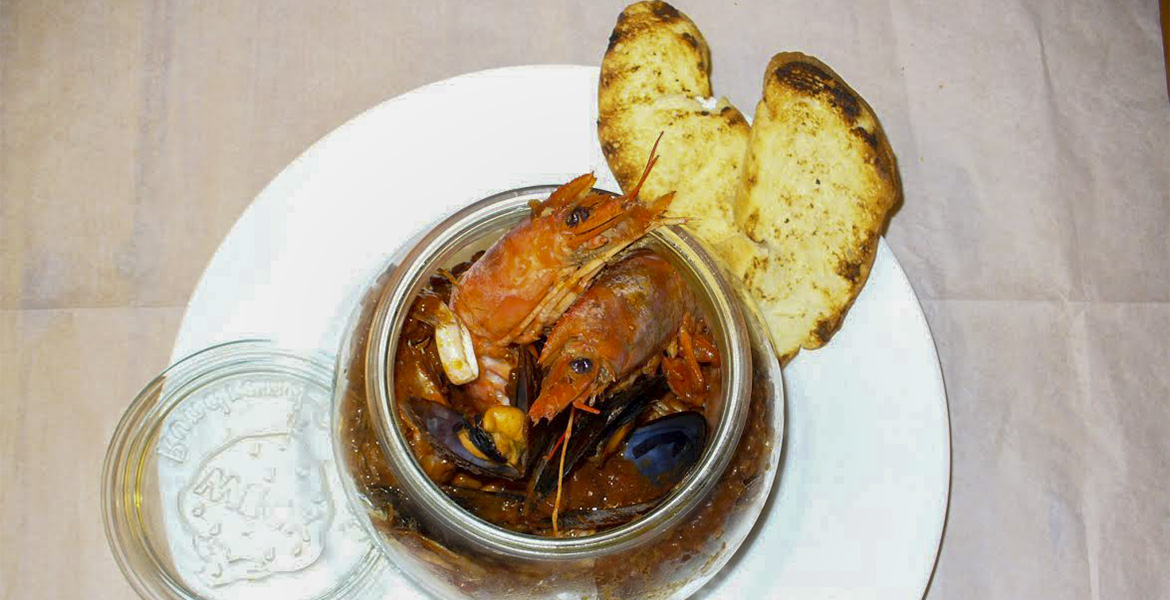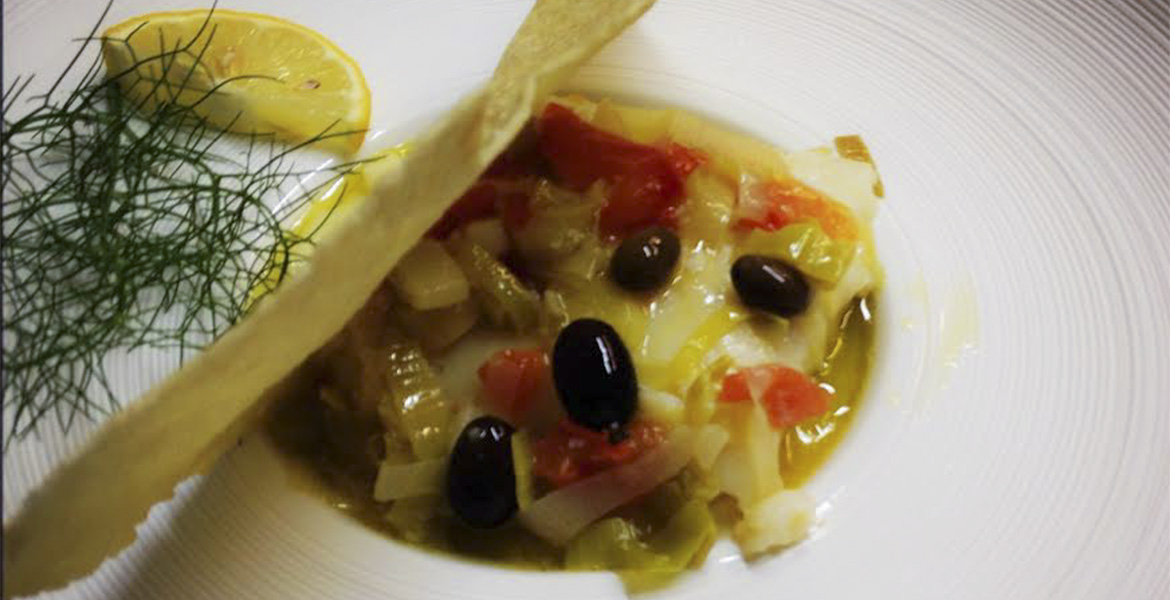 Antonella Marinari and Riccardo Nelli of "La Botte Gaia"
"We have transferred all our passions to this place: food, wine, traditions, the pleasure of being in good company, communicating to those who come and to find everything that eventually strikes our greedy curiosity."
This is what Antonella and Riccardo wrote on the first page of La Botte Gaia menu!
Antonella, how did your adventure start?
Riccardo is not from Elba and came in the early '90s to take over a small bar at Norsi on the beach. The following season he came to where I was working in a restaurant in Capoliveri; we fell in love, we got together and the next season we took a pizza restaurant under management at a campsite in Lacona where we stayed for four years.
A story of love and cooking!
Yes, and then we got married, and we left the camp at Lacona for another in Scaglieri where I started to experiment with new dishes and a cuisine that corresponded more to my interests and pleasure and then …it was a training period. After six years, we decided to return to Porto Azzurro and we chose this place, a little away from the sea, so that we could experiment with the products and the cuisine we liked without having to be too influenced by the passing public. We started by choosing raw materials of the highest quality, with an innovative cuisine, based on the local territory. We needed to try, without having to think immediately about a financial return, but instead looking for a way, a style of our own which would be recognized by the public.
Riccardo
From the beginning we chose the raw materials that we liked, for example Canadian bison meat, and cold cuts and cheeses from the best on the market, so we had a chance to do what we had in mind. We started with good products and the customers eating it understood and followed us. I remember not having a butcher's knife and when they asked me I picked up my fork and cut the flesh and appreciated the softness. We get fish from the Rocco fish shop; they have their own fishing boats in Marina di Campo and at five in the evening they call us and tell us what they have caught and then we decide the menu.
How does it work between you, do you decide what food to cook Antonella, or do you decide together?
I make it and then he tastes, comments and then we decide.
Riccardo
It works like this: at the end of the season we no longer speak about food, we go around to eat at other restaurants, and during trips we also get ideas. At first I had some ideas of my own, and I tried to tell her but I saw this was stressful. For some time now I haven't said anything. When we get to a month before opening, I realize that the television is on "Gambero Rosso" and on the table and sofa there are cookbooks, notes, etc. When we get to two weeks before, she talks to me about new dishes that she wants to try out.
Antonella, your kitchen is one of the few women-only, was that by choice?
I don't know, I'm better with women and we are close-knit now, after years working together!
Riccardo, I noticed that the service in your restaurant is very careful and professional.
For many years we have collaborated with these guys, and we have a good rhythm. If you think about it, it's quite simple: if you can imagine what you would wish to happen to the customer and you do that, you're done. I like it when I go to a place and feel considered in the right manner and within a reasonable time, and I also try to give attention to and anticipate the needs of the customer.
Antonella, you've recently had an important experience in television, how did it go?
I arrived one morning and Riccardo told me he had called a person who spoke on behalf of "La Prova del Cuoco", and that we had been selected. I looked at him unbelievingly but then got an email with a request for an appointment. For me, the impact was very strong; I am not used to being with people let alone on television. Then, together with my colleague Massimo Poli of the Taverna Poets, we offered to do it together. They liked the idea, the fact that we were two restaurants, we wanted to represent the whole island and the proposal worked!
Edited by Valter Giuliani 788
For information on the restaurant "La Botte Gaia" see www.elbataste.com