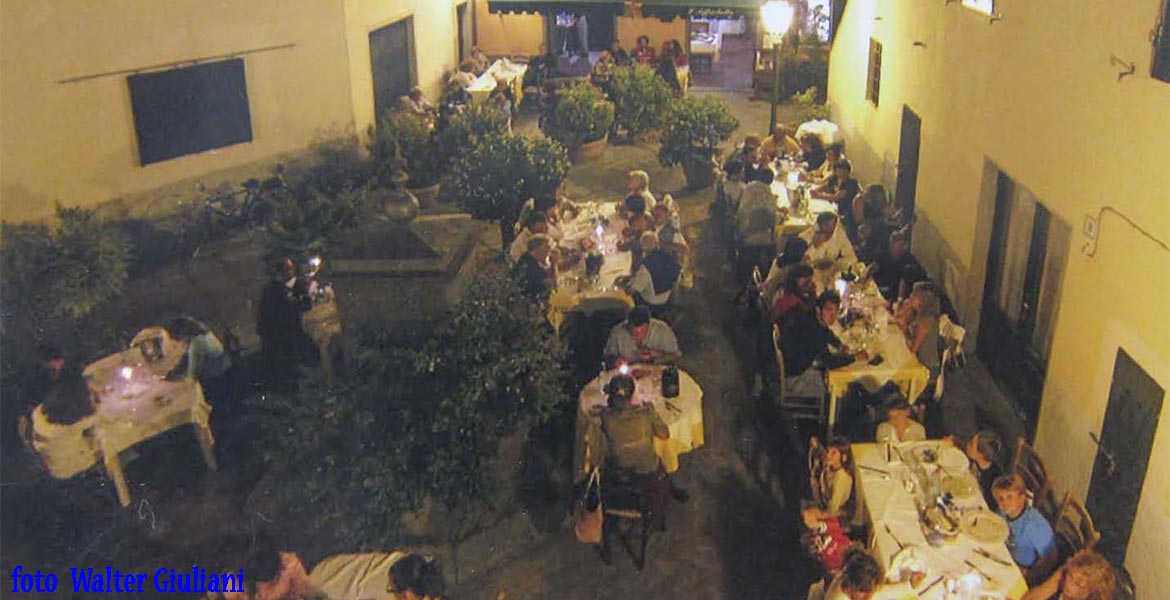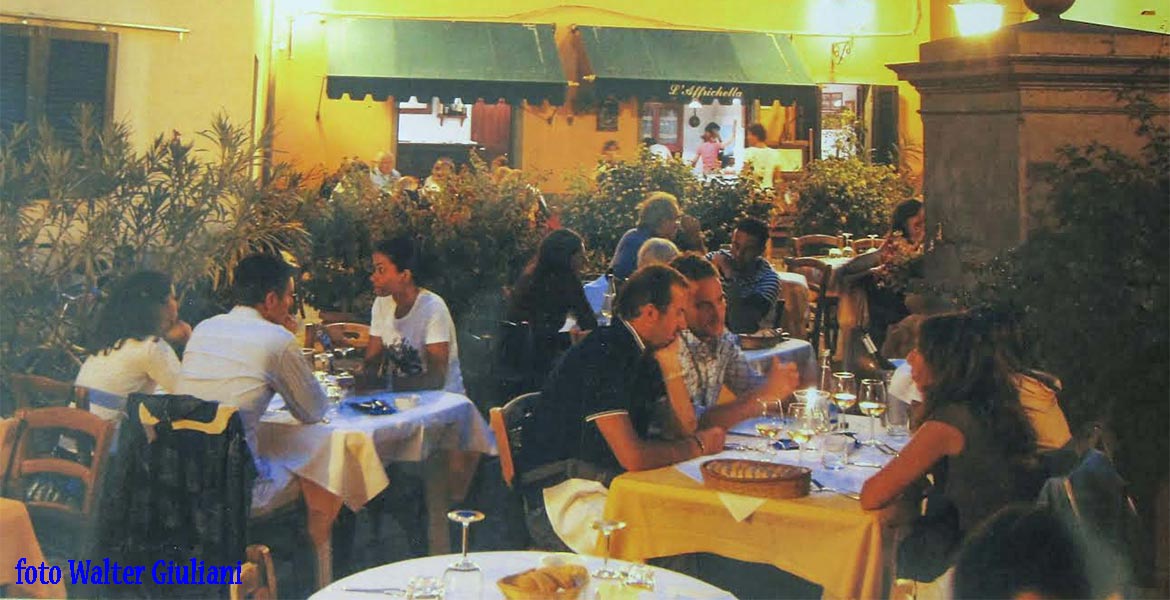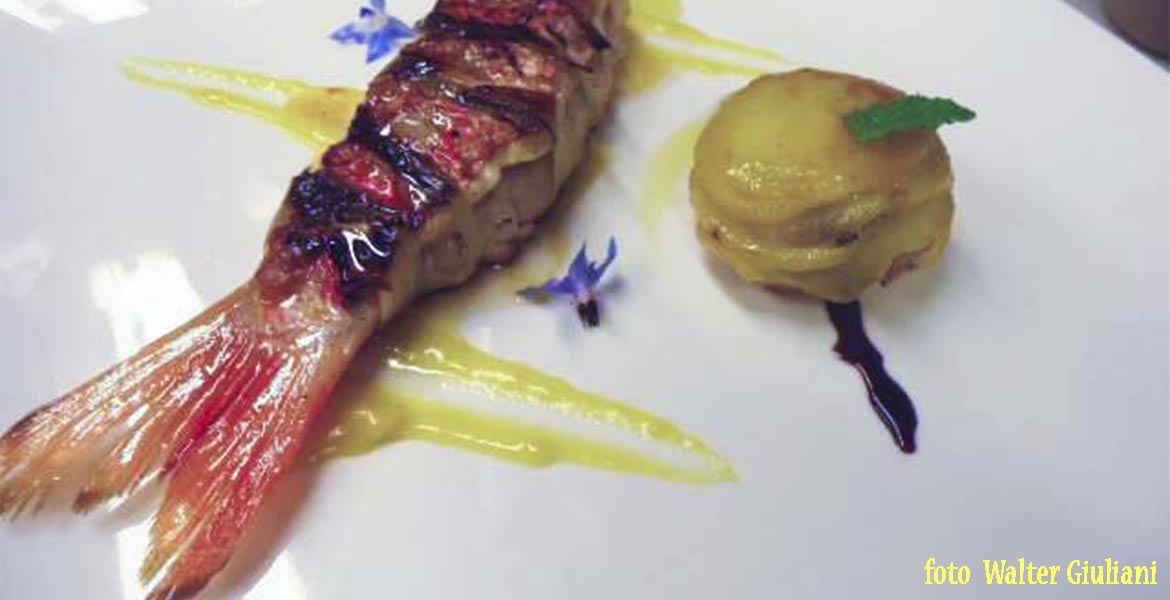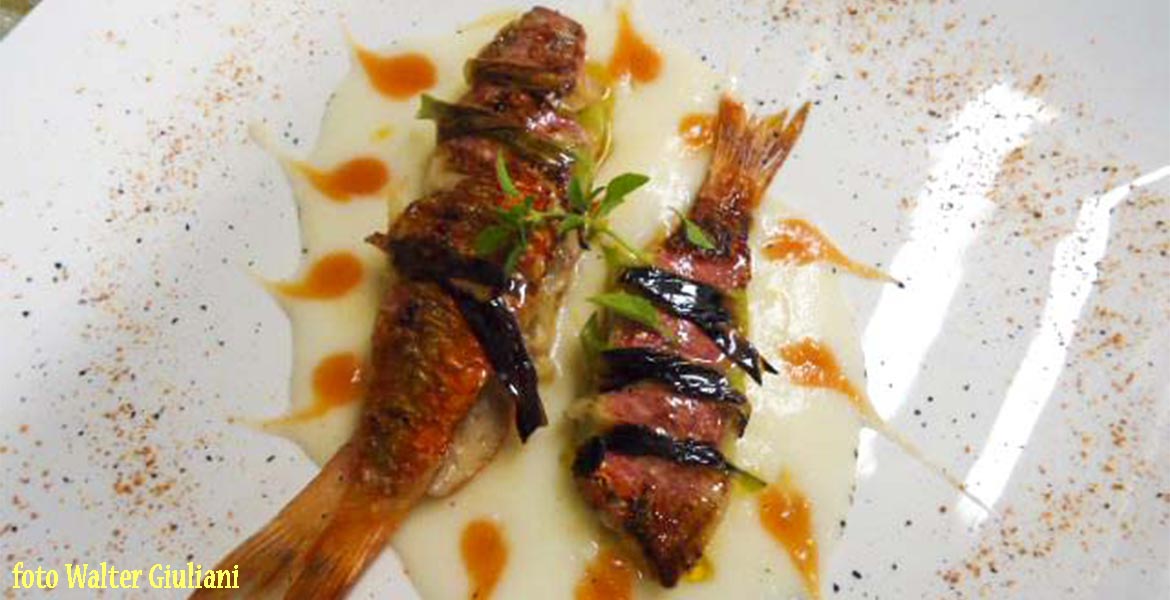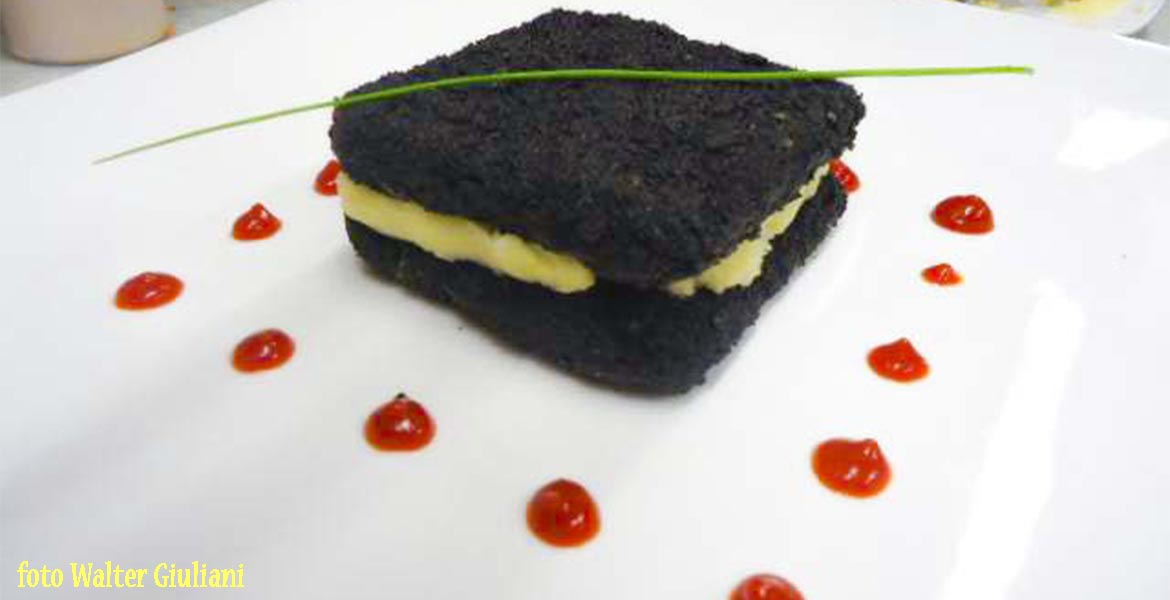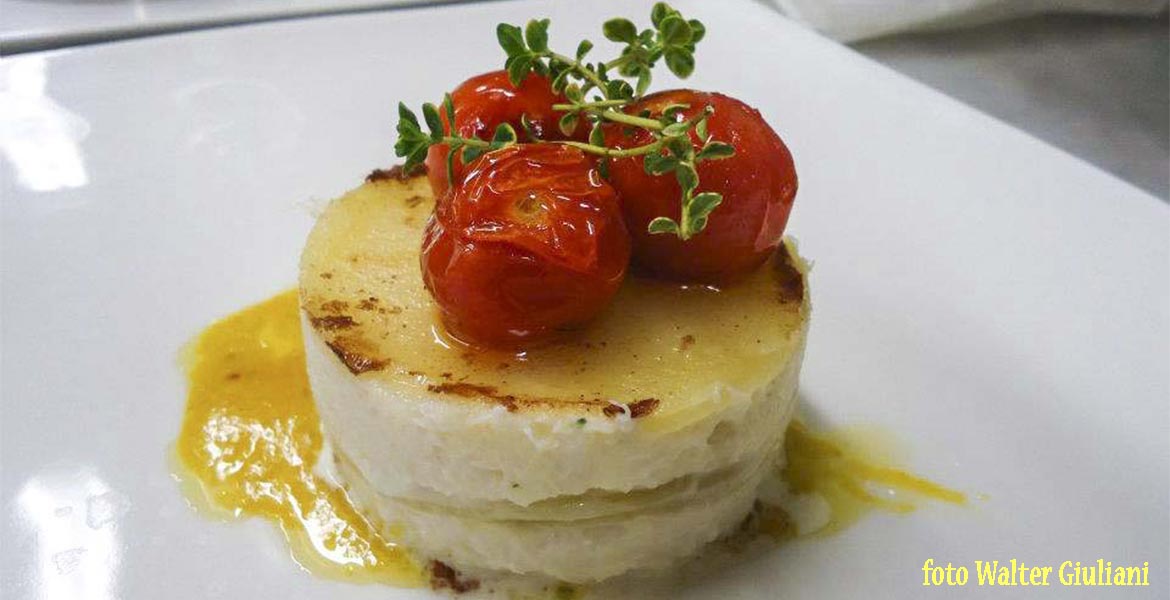 Fulvio and Leandro are respectively the owner and chef of the restaurant Affrichella, and as often happens in this island, especially when such passion and professionalism are involved, they are also friends and accomplices in this adventure of food.

Fulvio, where did the idea for the Affrichella come from?
We started in1980, my first idea was to do a wine bar but on that first night I made spaghetti and grilled fish, and tso we began this restaurant. At first it was a tavern and now we are slowly improving.
Where does the name come from?
It comes from the rock of Africa, which is 36 miles off  Elba, between Elba and Corsica.
What was this place like?
It was a nice little square, but a bit scruffy and poorly kept, with no pavement and no lighting, and   bins around the fountain.  When we took it over we redid the paving, installed lighting and made the small square the feature that you see now.  For the first few years I was in the kitchen, and in part I'm still there now; but even though things were going well, I felt I needed a cook with a different mentality and experience from my own who could give a boost of innovation to the place and make it more contemporary. I met Leandro, and I waited in line for two or three years as one does with a beautiful woman; he had been working in a place for 16 years, and on the one hand he wanted to change but on the other it wasn't easy to leave a place after so many years. I gave him carte blanche, and suggested: the kitchen will be in your hands, to express yourself as you see fit; and he has never betrayed me in anything, in fact, we couldn't have stopped him!
Leandro, how did you start your collaboration with Fulvio?
I have been here for seven years, and it's true that Fulvio immediately gave me carte blanche and I started doing experiments and research, working with products that attracted me like tuna and large fish. I came from a place that was traditional, and I worked there for about 16 years, where I learned the basics of classic Elban seafood: the sburita of zerri or salt cod, our soup all'Elbana, fish all'isolana, all classical basics that have helped me a lot in these years.
And where is your research going now?
First of all, it's going towards sustainable food costs, not like before when we threw ourselves at shellfish or fish that cost exorbitant prices, now we're trying to work with products that are cheap at source and need a lot of processing. The cost is more in the work and time that we take to fillet the small fish and in the preparation of local products. We do sliced tuna, bresaola, bottarga, everything that is possible to do, for example bonito in oil. Everyone is trying to reinvent dishes but new ideas are coming out less and less. We try to work with local fish and fish that's been a little forgotten like lacerto,  and the oily blue fishes. We try to go in this direction and to have them received well by the customers.
Compared to your past experience and the recipes of the place, there has been a rethink…
I leave space for the imagination, never becoming close-minded or fossilized. I think it is important to respect the past but if you don't do something new you remain static. In the end, the pace of work  allows you to do 7 or 8 new dishes a year, and if they have had an excellent response, you have to be happy. In the low season you have time to think and to experiment with new ideas to offer for the following season.
Are you passionate about the cut of the fish?
As is true for meat, fish also needs knowledge and accurate cutting; for example, if one follows the thread of the ribs the meat remains more tender. I am a lover of raw, meats  and I always try to combine spices and aromas. I get my father-in-law to grow four different types of basil; one cinnamon, one lemon, one red  and one classic basil. In summer, herbs that are grown in the area are very important, especially to accompany raw foods; for example, we do a Bavaria of anchovies with tomato jelly accompanied by tuna.
Edited by Valter Giuliani
Read more of The Restaurant Affrichella www.elbataste.com Valter Giuliani