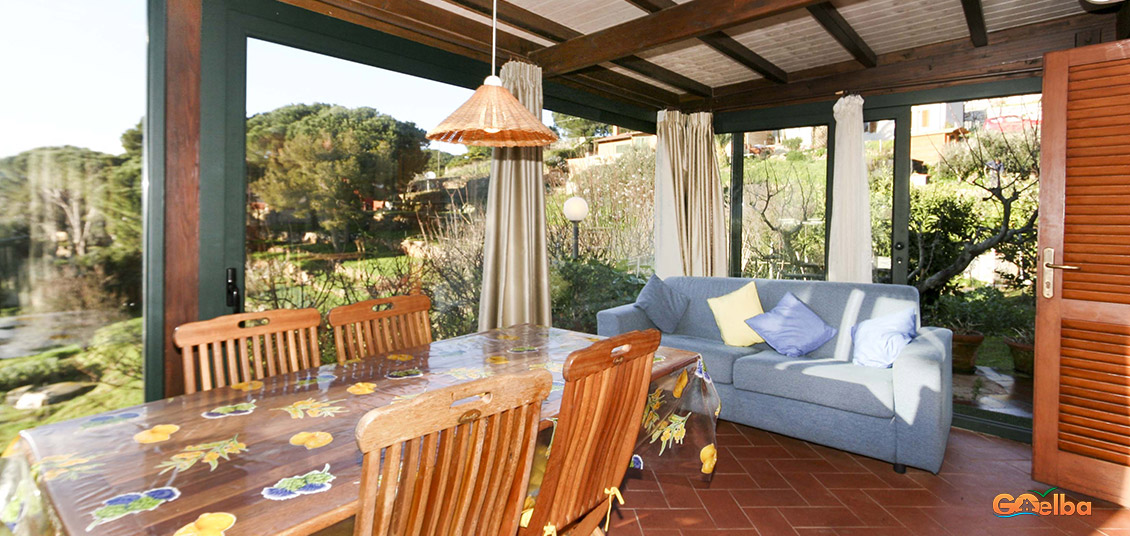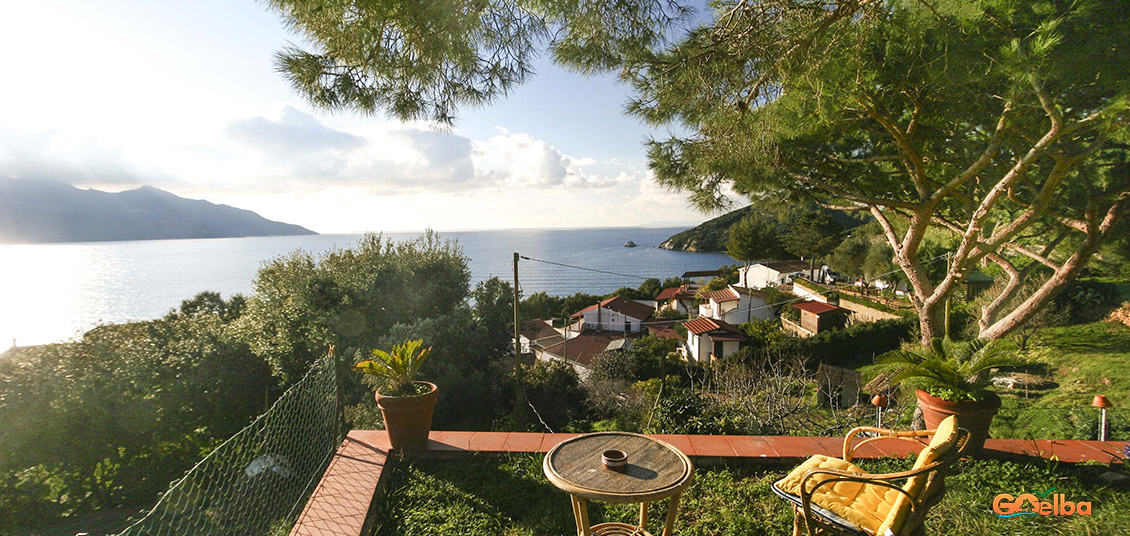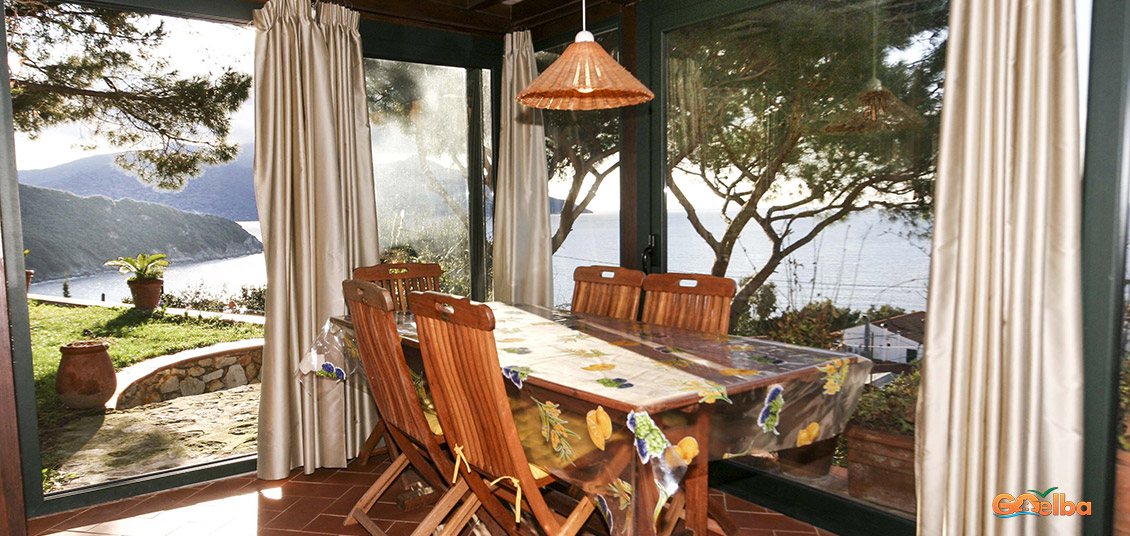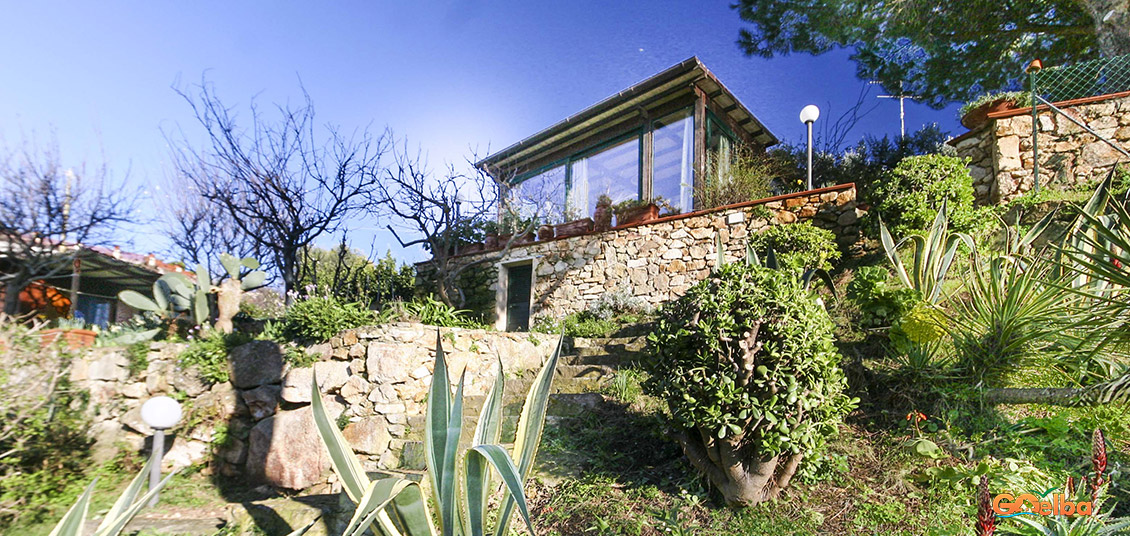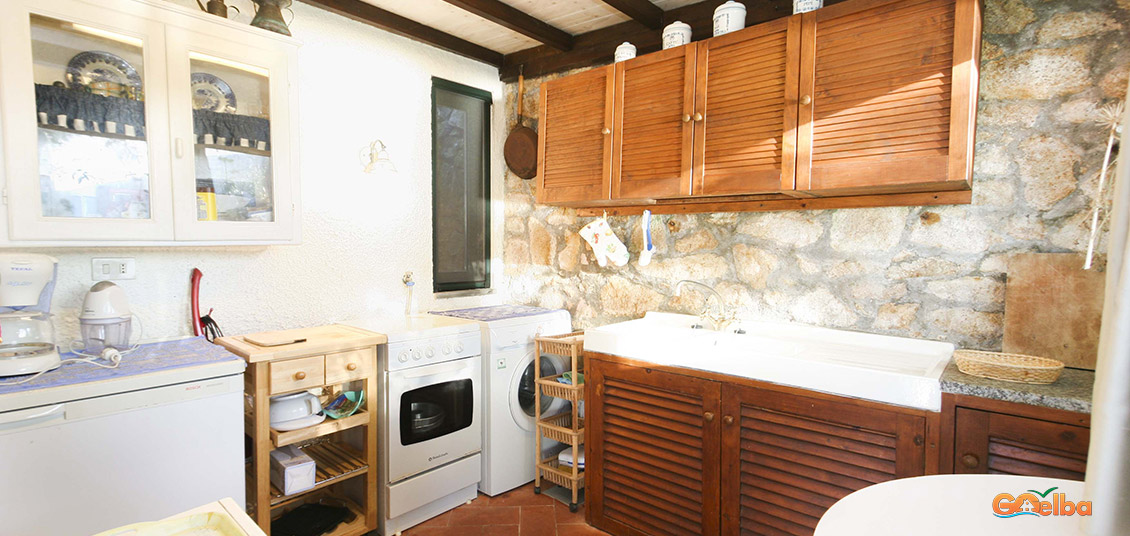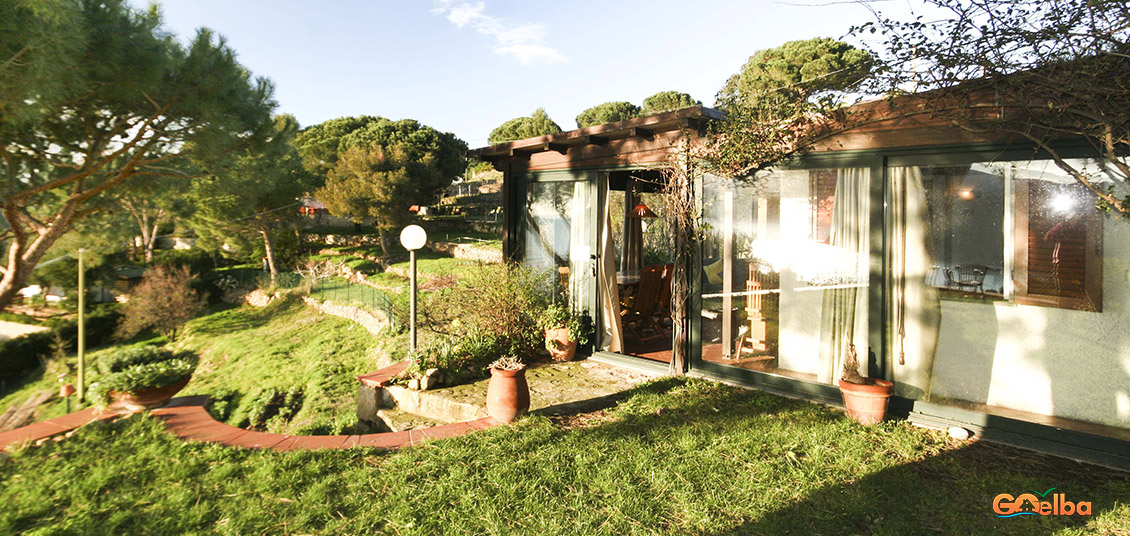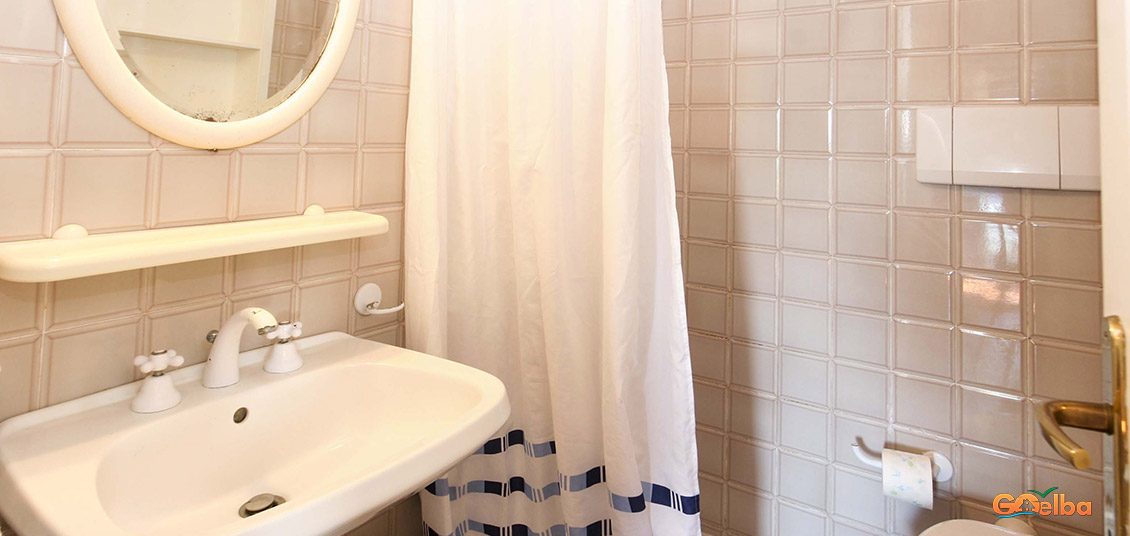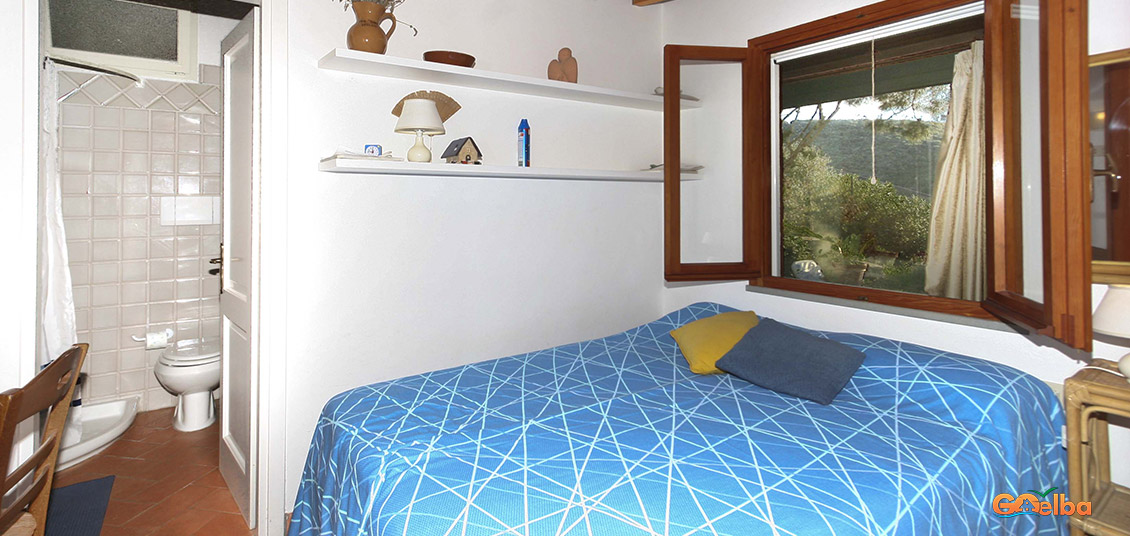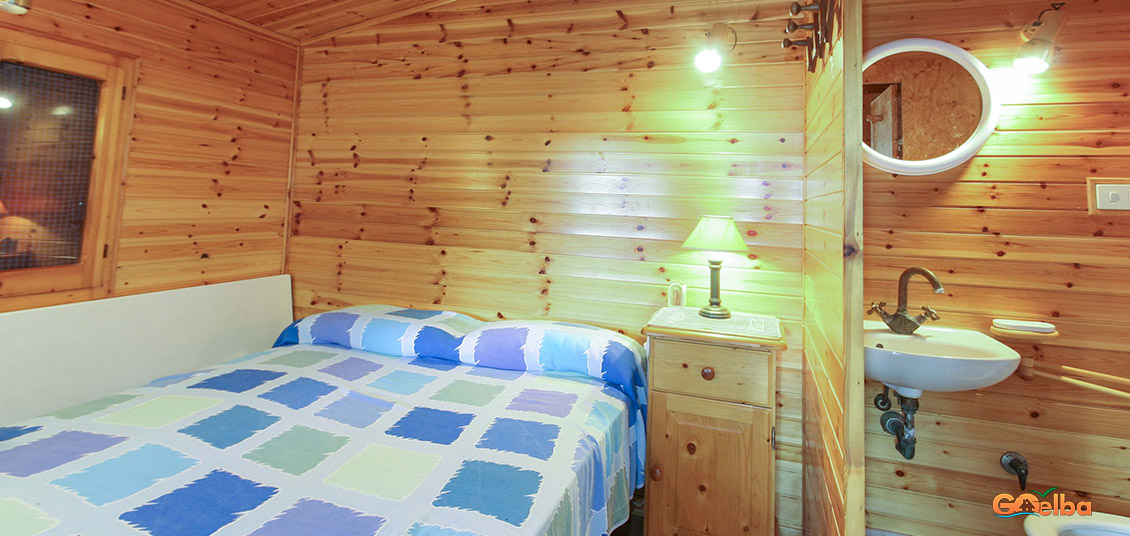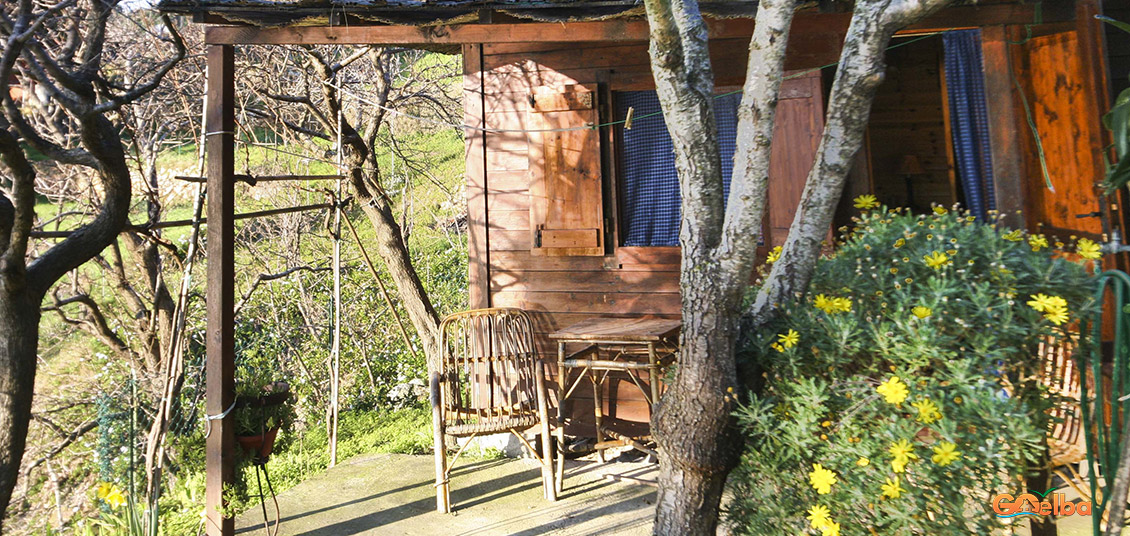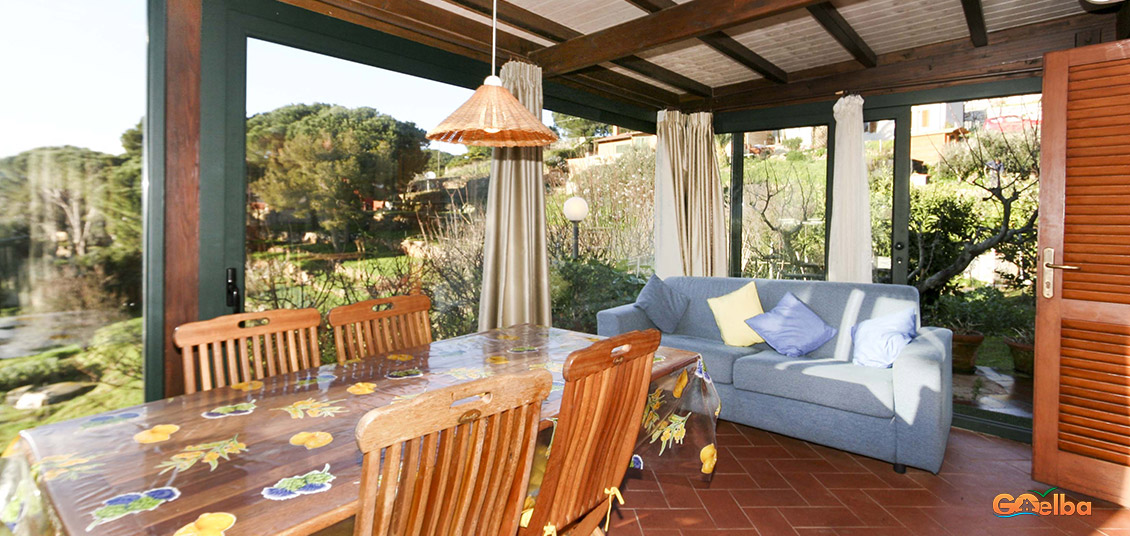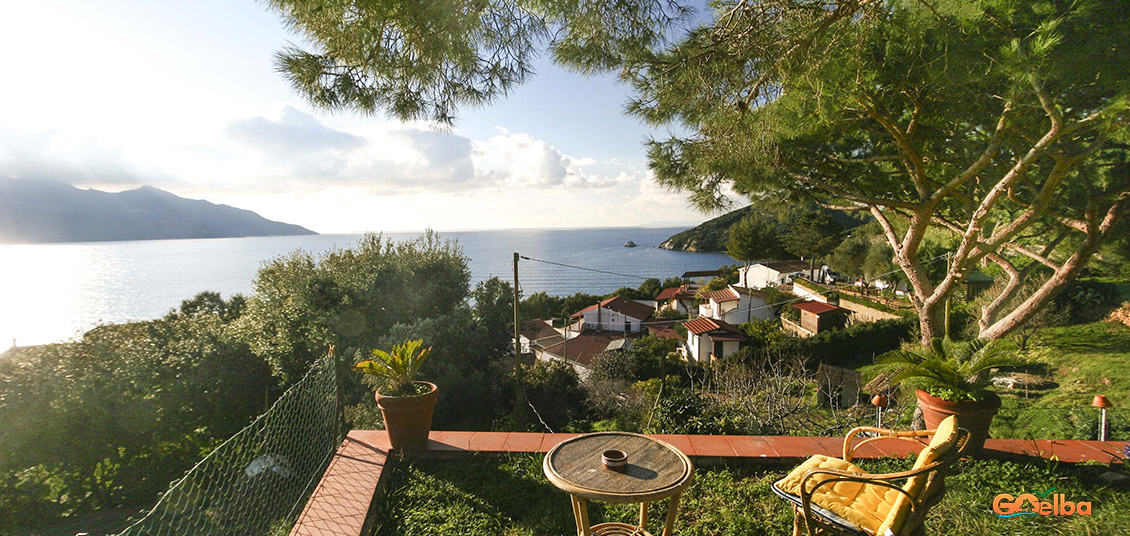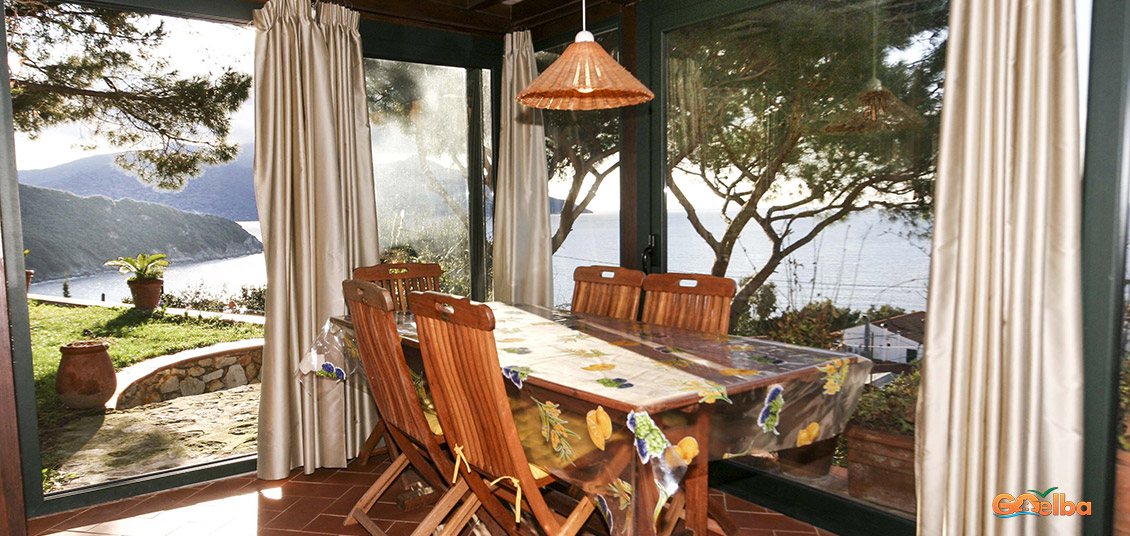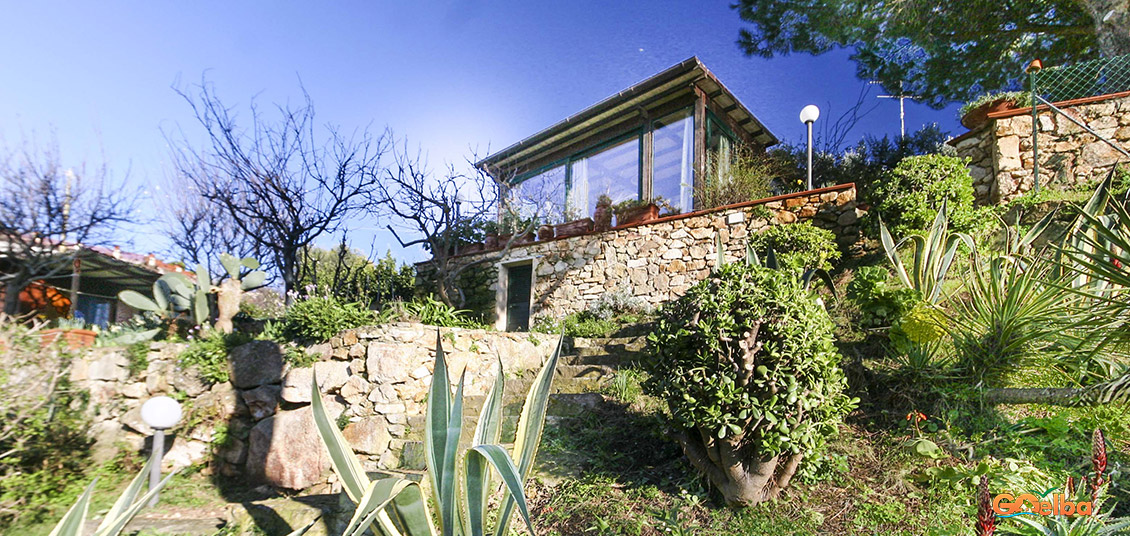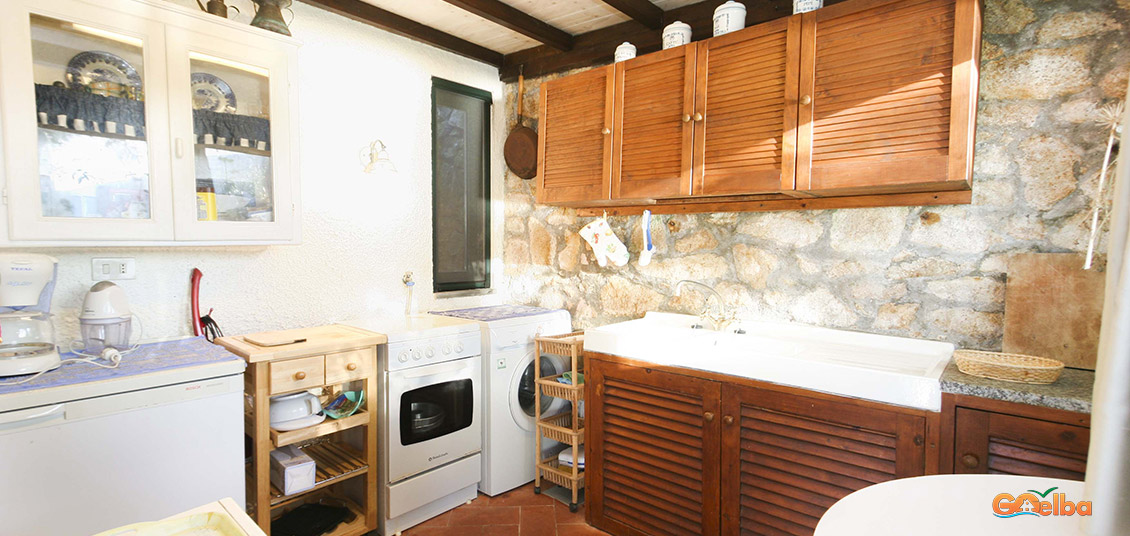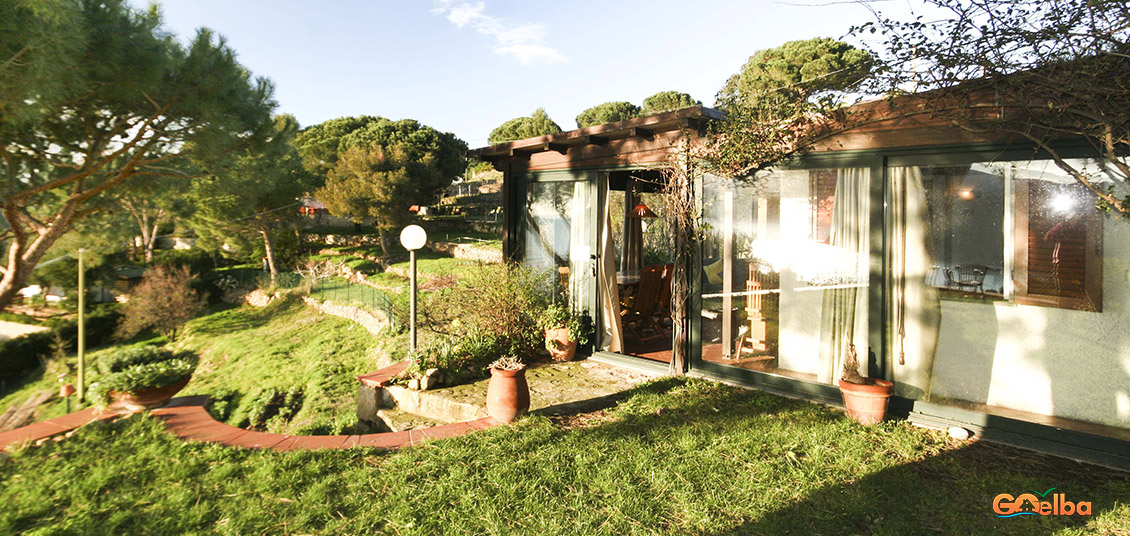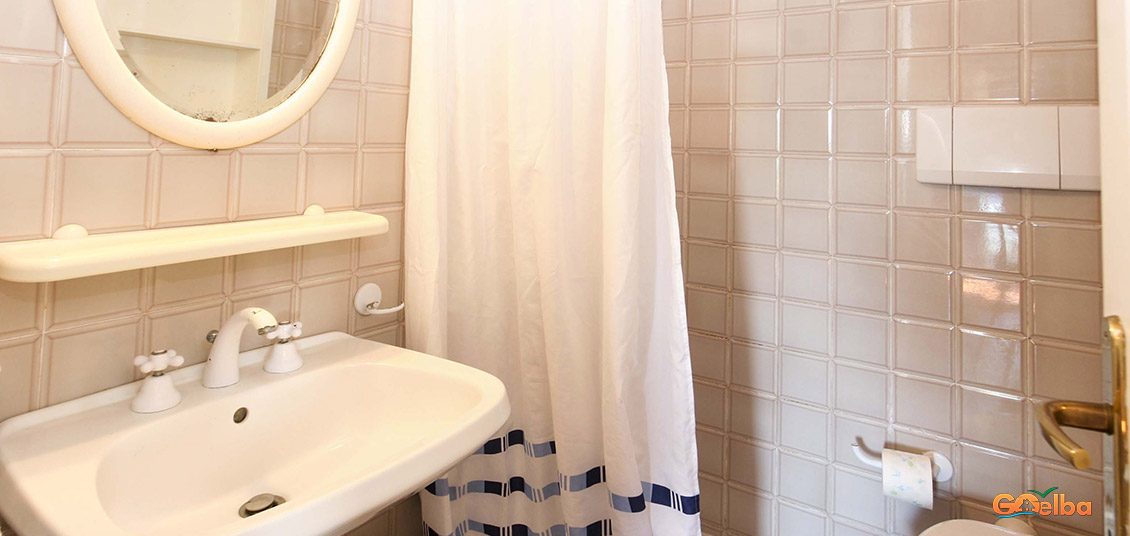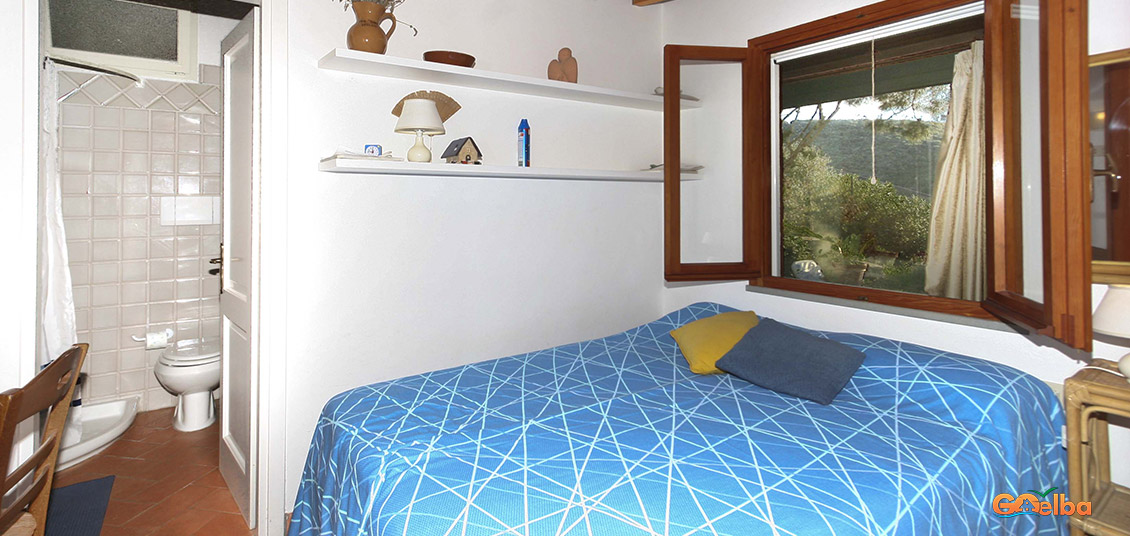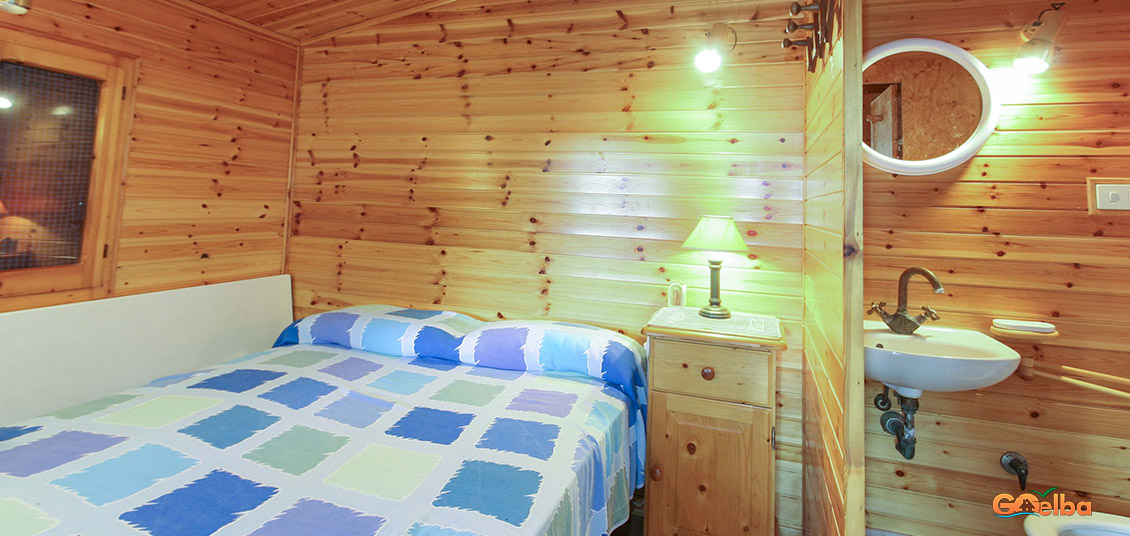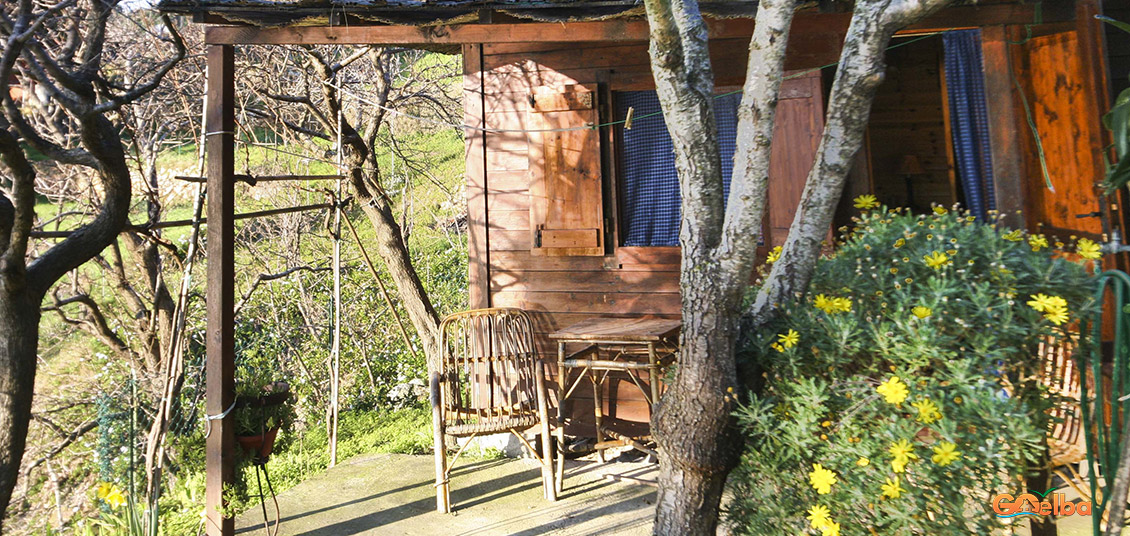 2 Bedrooms 2 Bathrooms - 2/4 People
800m
Description
Enjoy breathtaking views! Panoramic apartment with a shaded garden and a large windowed living room overlooking the huge Gulf of Procchio.
The Melograno (Pomegranate) house is a simple building surrounded by tall trees and some fruit trees, and it is rather unique for its panoramic beauty.. It is ideal for a peaceful retreat in the countryside. The Pomegranate has, in addition to the main house of 40 sq m, an extraordinary garden with a sea view and a small prefabricated wooden outbuilding with bedroom and a bathroom. The house is reached by 100 steps up from the parking place, but once you arrive you will be abundantly rewarded with the beautiful landscape. The interiors are simply but thoughtfully furnished and it has a bedroom, a bathroom with shower, a small kitchen and a living room with large windows overlooking the sea. The Melograno is a residence surrounded by the countryside and well away from traffic noise. Therefore we can really recommend it to people who like to live in immersed in nature and who want to spend the holidays in a beautiful scenic spot, notwithstanding the steps, and have the desire to experience country life with the small and harmless animals of the countryside. The nearest beach is Viticcio a 10/15 minute walk, with a pleasant seaside walk in the country, the typical beach of Enfola .
Service
Air conditioning - washing machine - TV - Garden.